---
---
The above video shows the custom conversion process of this Heavy Rescue to a Hazmat apparatus.

---
Click here to view glamour footage of the refurbished apparatus
---
heavy rescue to hazmat conversion
---
Converting a Heavy Rescue to a Hazmat is no small task. The Poudre Fire Authority contacted
SVI Refurb to take its existing Heavy Rescue and cost effectively transform it into a newly re-purposed vehicle.
The scope of this project was vast and included modifications to every compartment, as well as cab changes. Below the before and after photos is a list of some of the many upgrades, modifications and additions Poudre Fire Authority requested. But don't let the scope of this project fool you; refurbishing a truck to like-new finish can be more cost-effective than buying a new apparatus.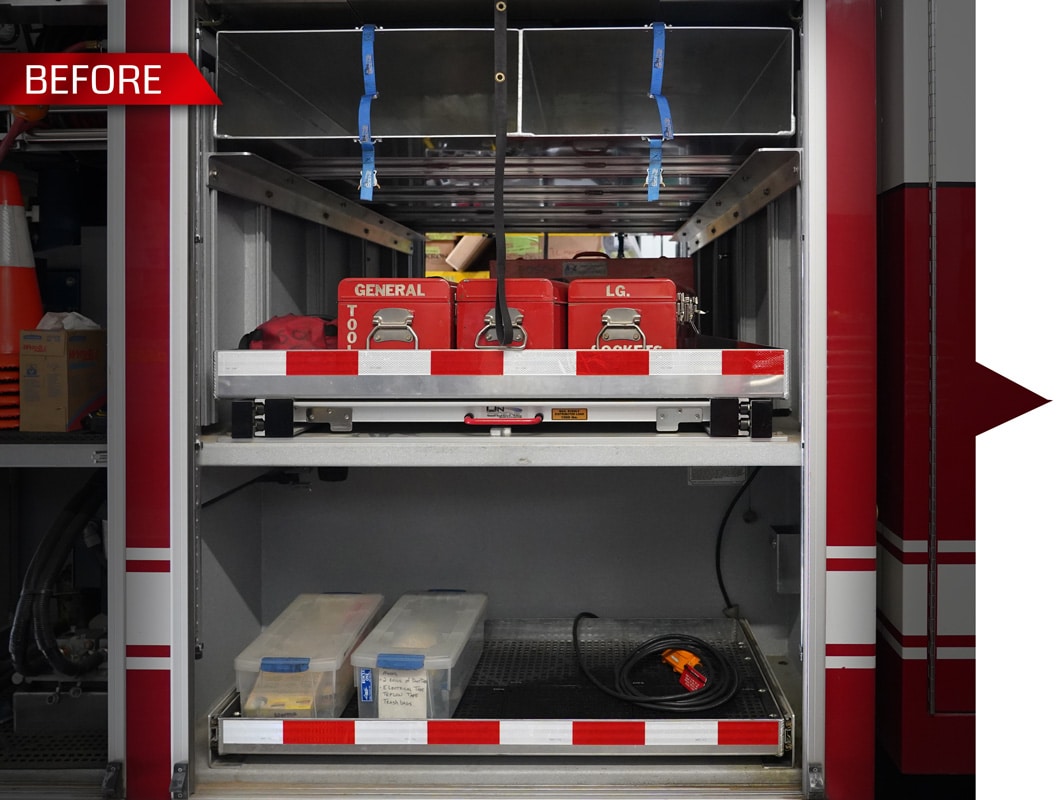 ---
---
---
---
REMOVED HYDRAULIC PUMP, LINES AND LOWER DIVIDERS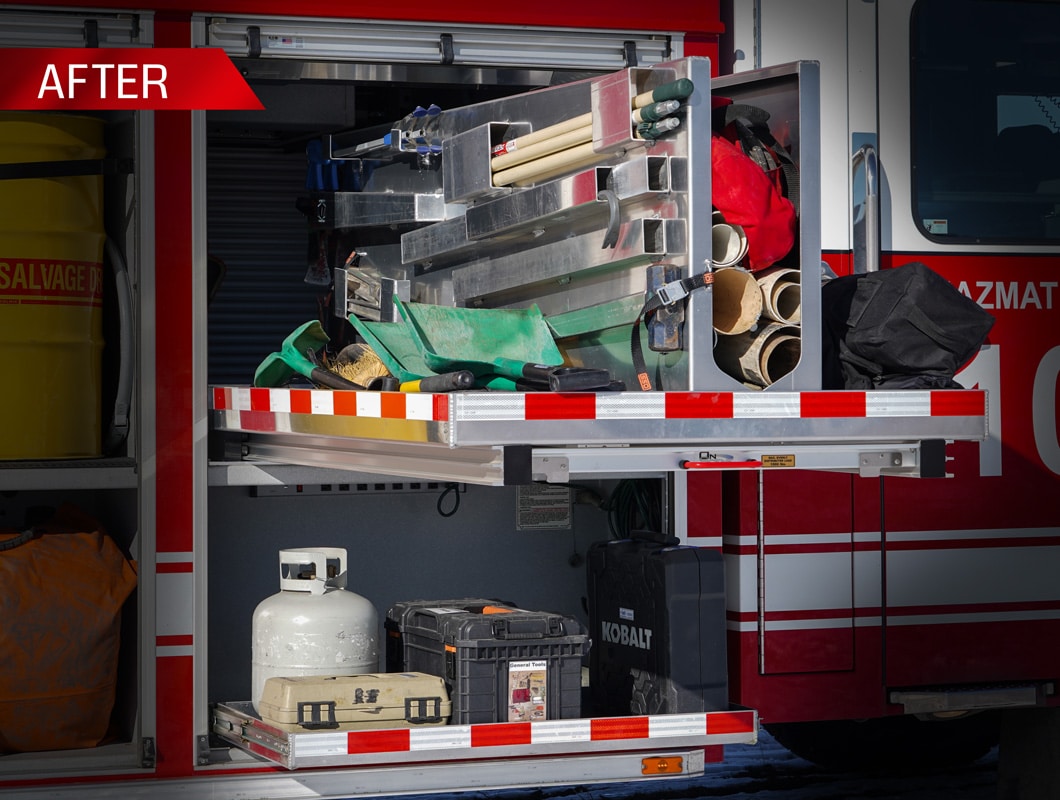 ---
ADDED DIVIDERS AND TOOL MOUNTS
---
---
---
CREATED ENOUGH SPACE FOR TWO 50-GAL. DRUMS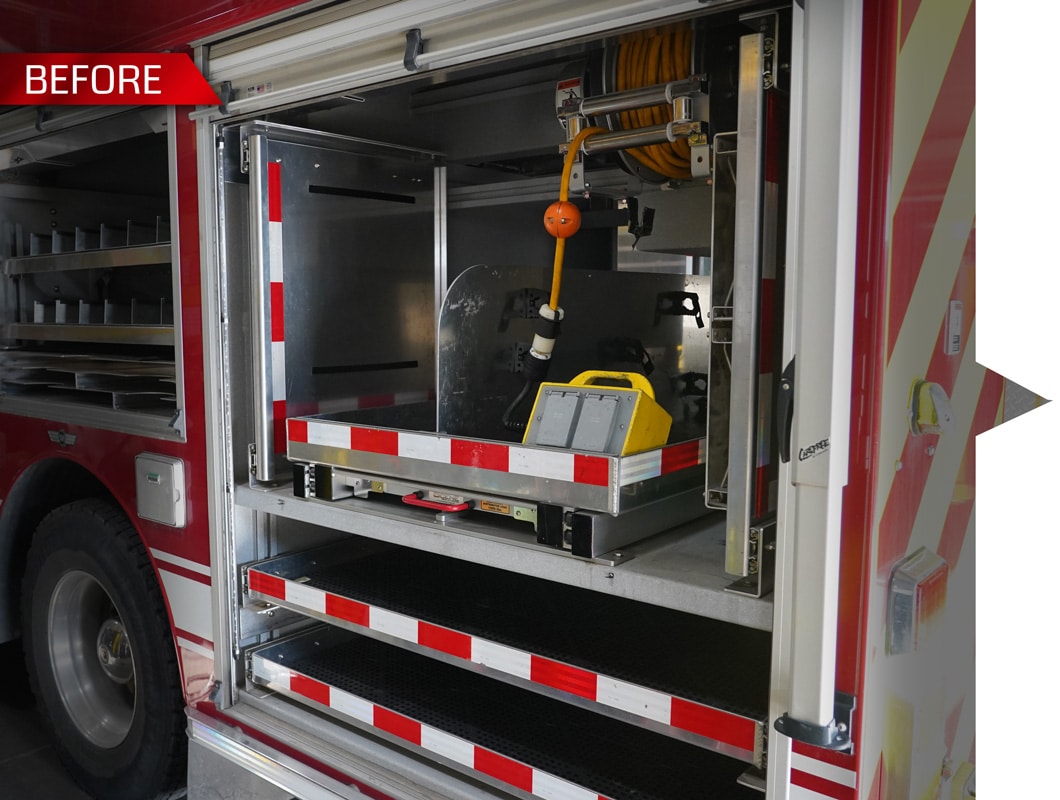 ---
REMOVED LOWER TRAY AND PULL-OUT
---
---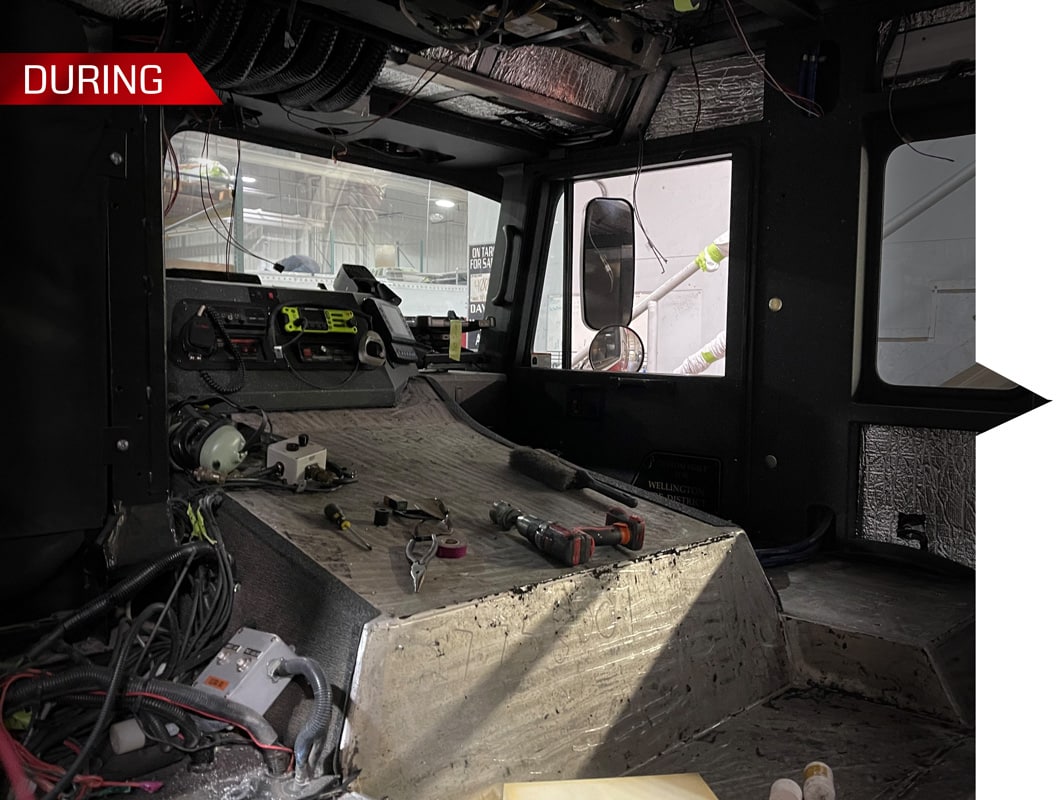 ---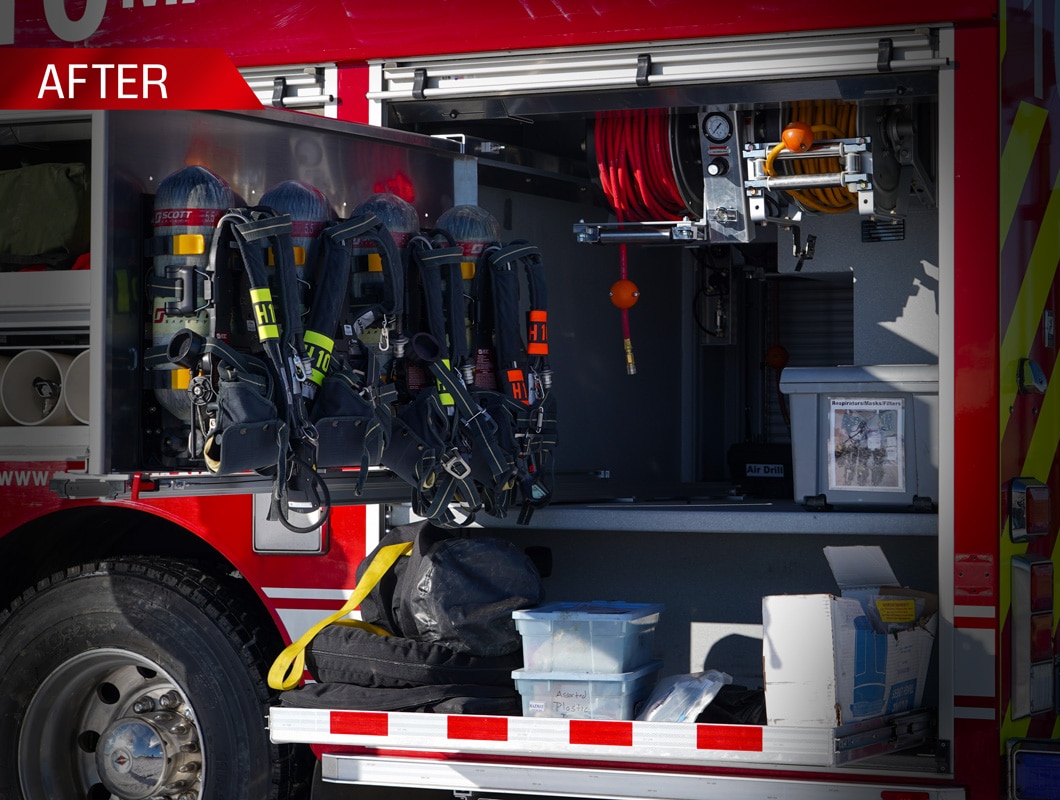 ---
ADDED AIR REEL AND FABRICATED SCBA SLIDE
---
---
---
FABRICATED A CUSTOM "L" SHAPED DESK
---
FINISHED HAZMAT CONVERSION
---
---
---
---
---
---
---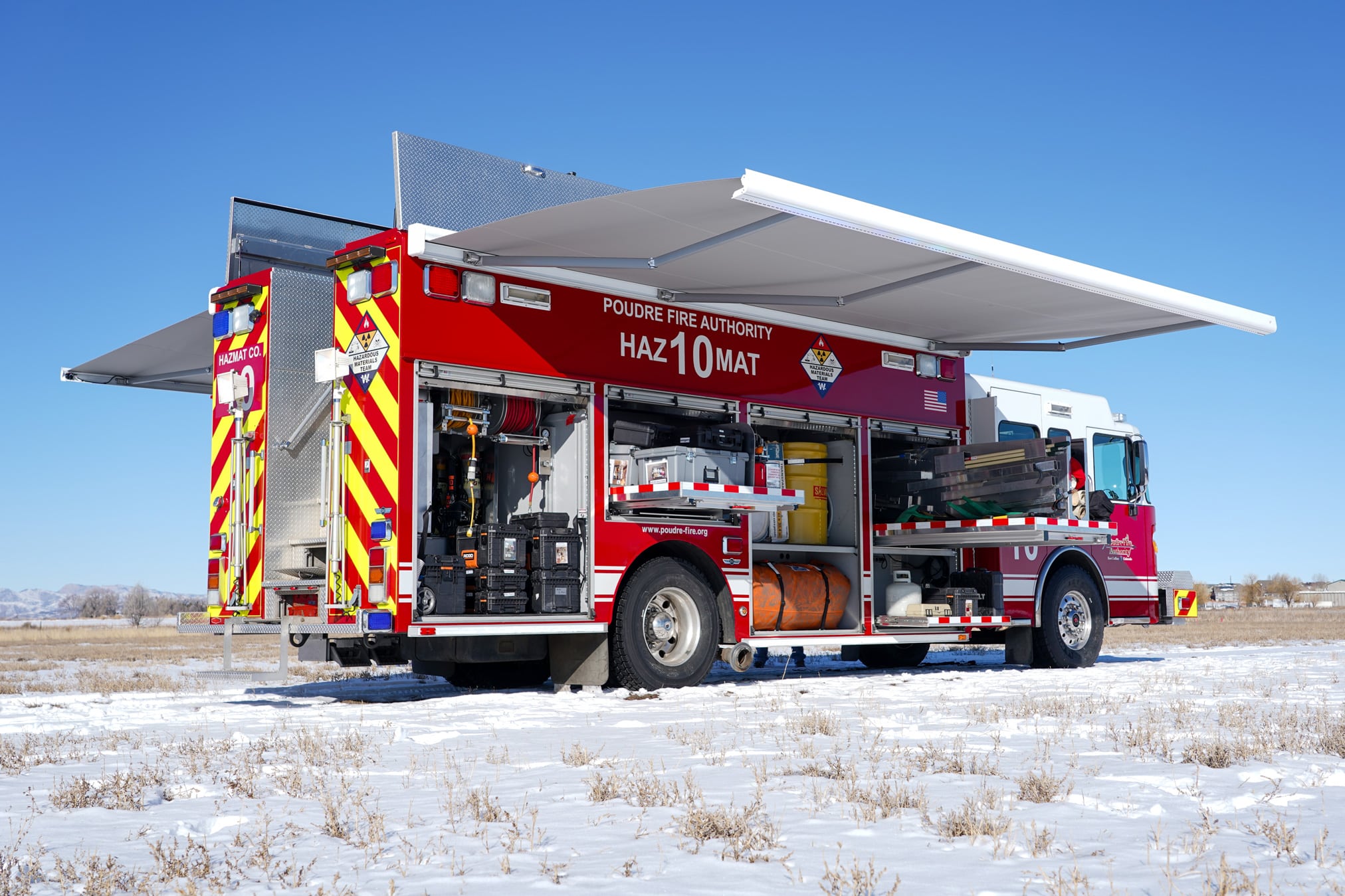 ---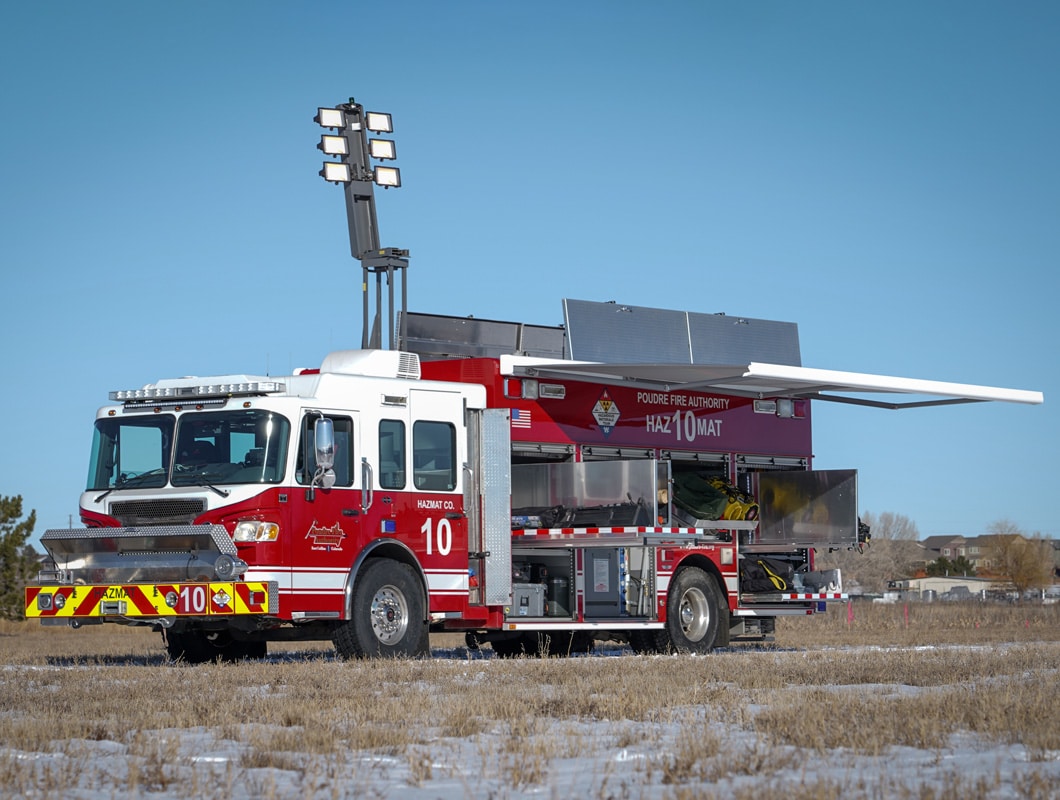 ---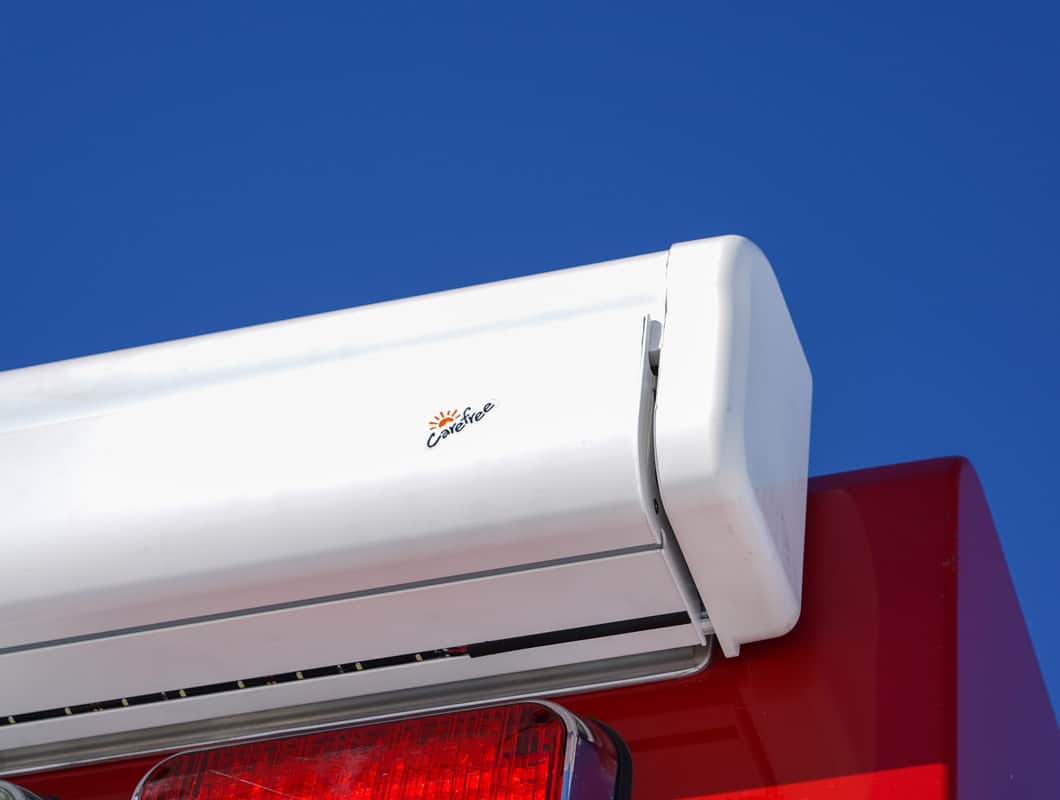 ---