---
---
The above video shows the bumper repair process.

---
---
The Loveland Fire Rescue Authority asked the SVI Refurb crew to fix its Rescue Pumper's front bumper damage. Apparatus wear and tear is often unavoidable, so it is important to keep your apparatus well maintained.
Below are the steps that SVI Refurb took to quickly get this pumper back on the road.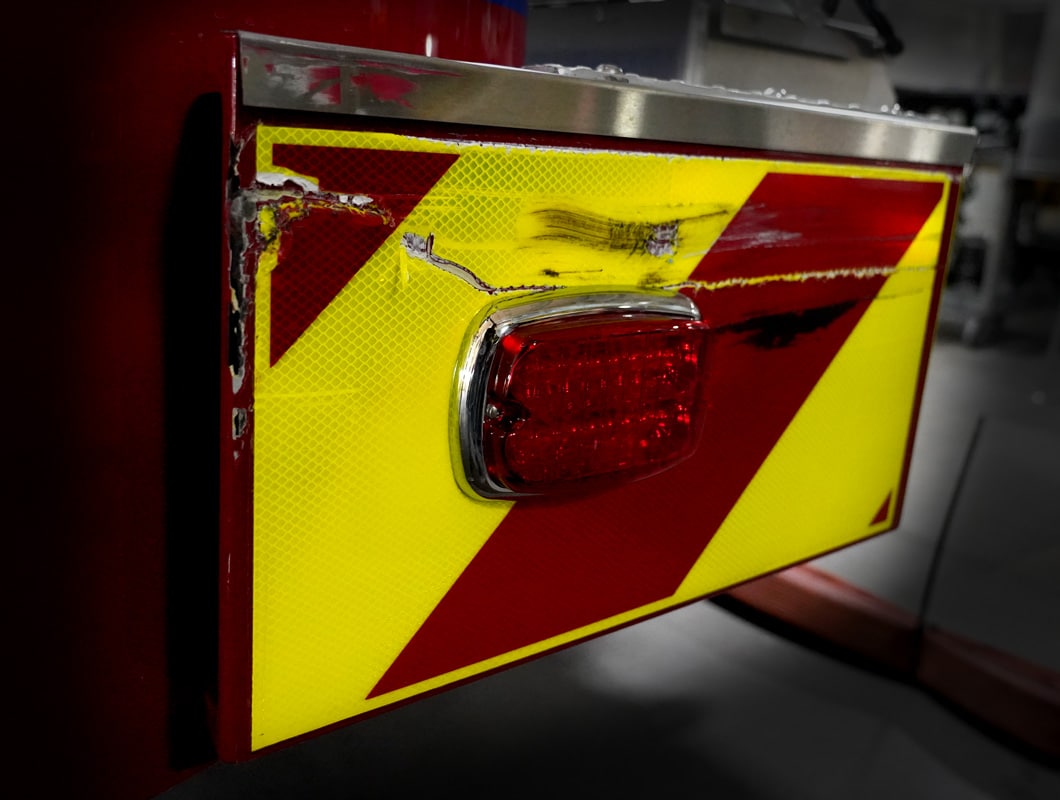 ---
PASSENGER-SIDE BUMPER DAMAGE

---
---
---
CHEVRON, PAINT AND TRIM DAMAGE
---
---
THE BUMPER REPAIR PROCESS
---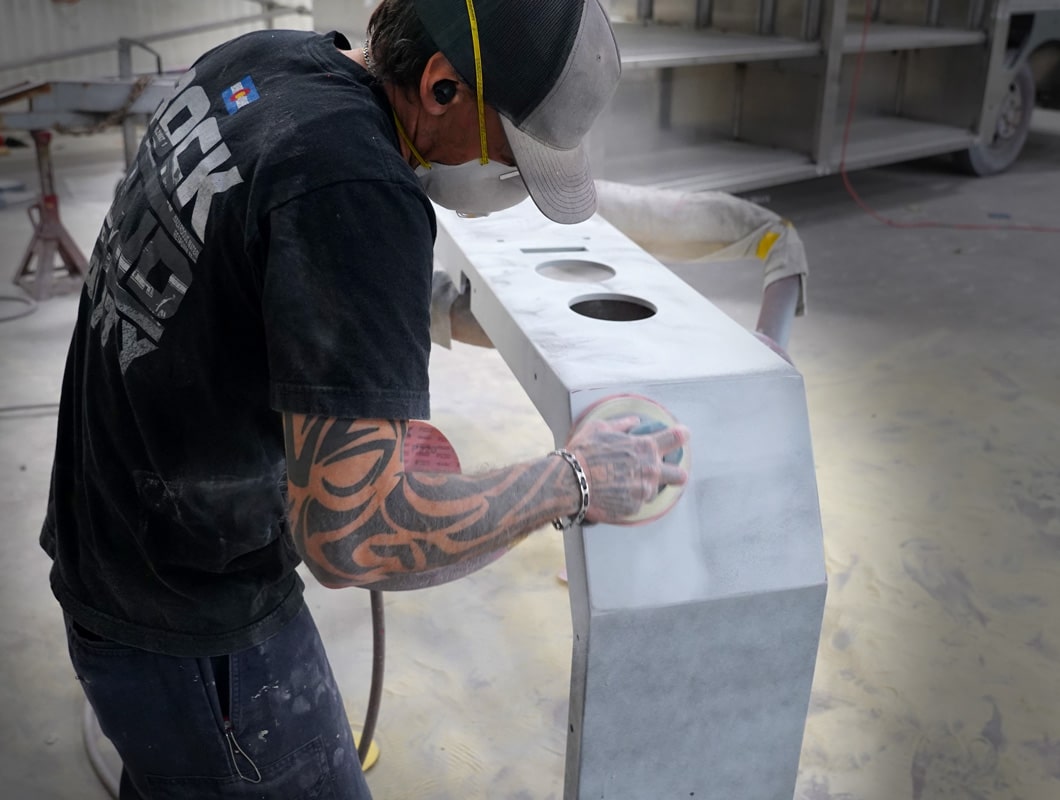 ---
REPAIR AND PAINT PREPARATION
---
---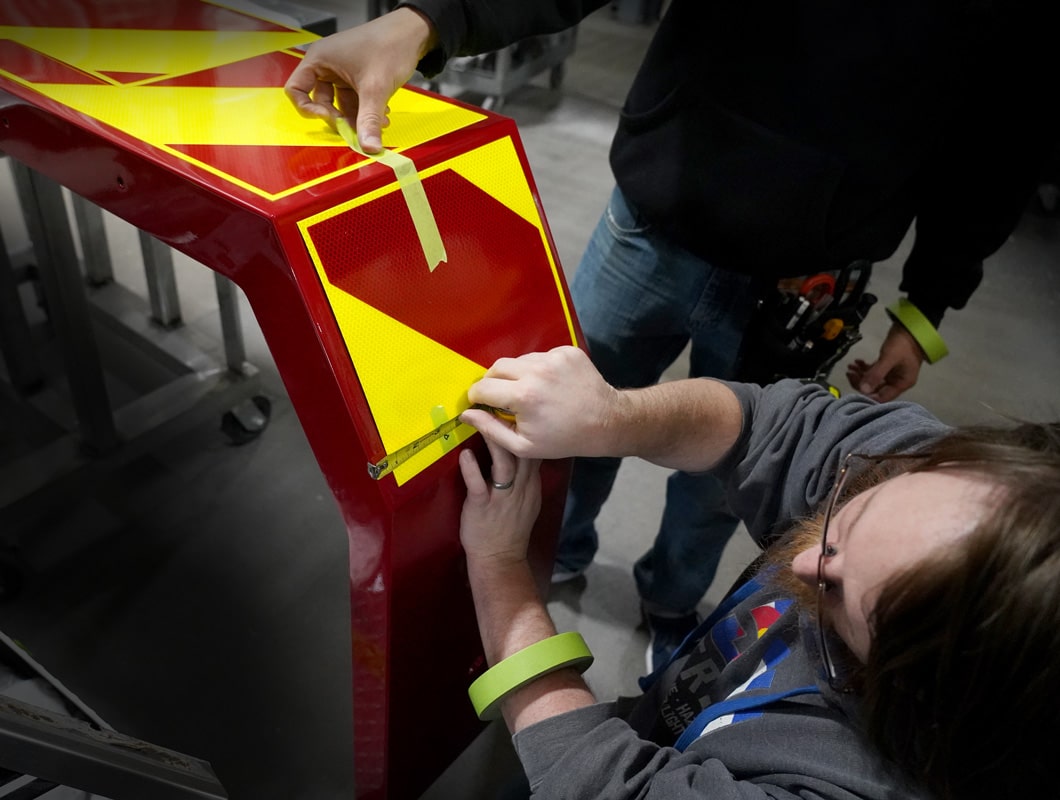 ---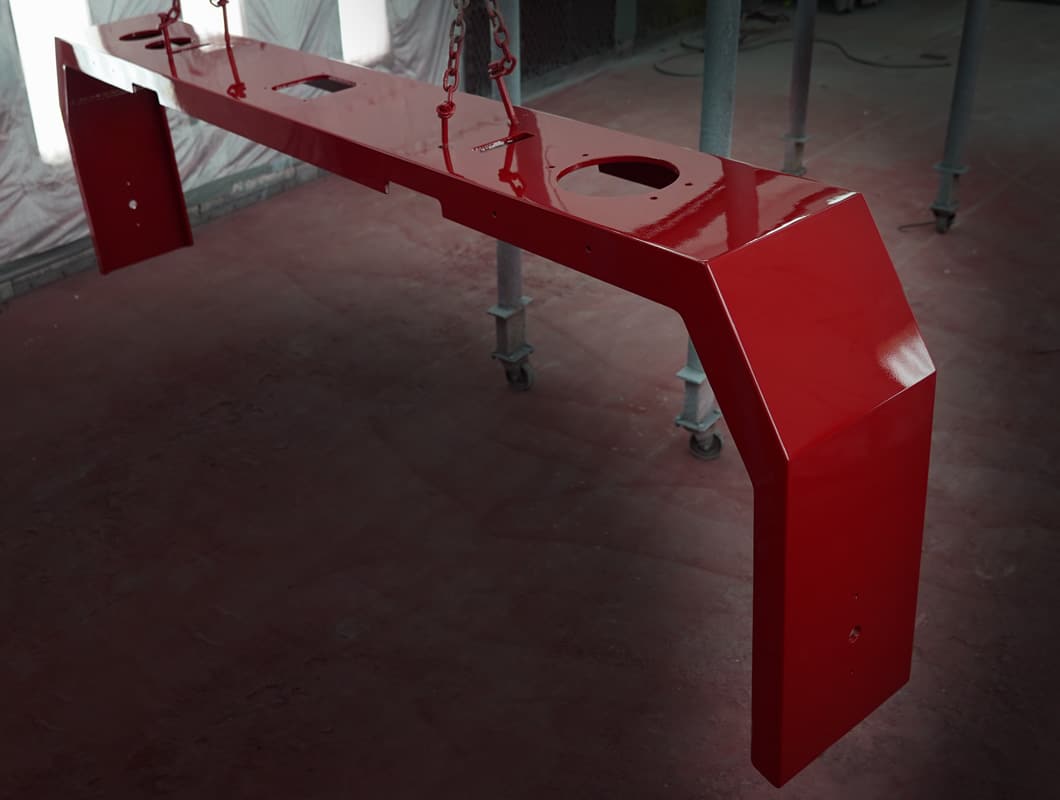 ---
---
---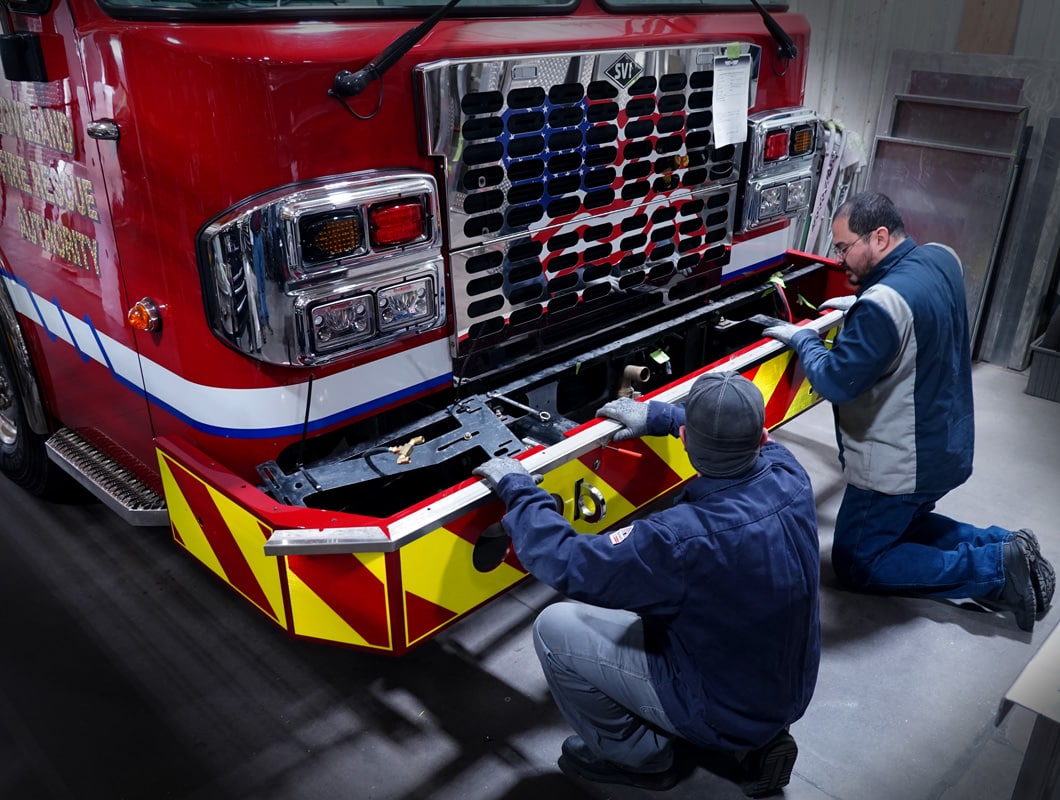 ---
BUMPER AND TRIM RE-ATTACHMENT
---
---
---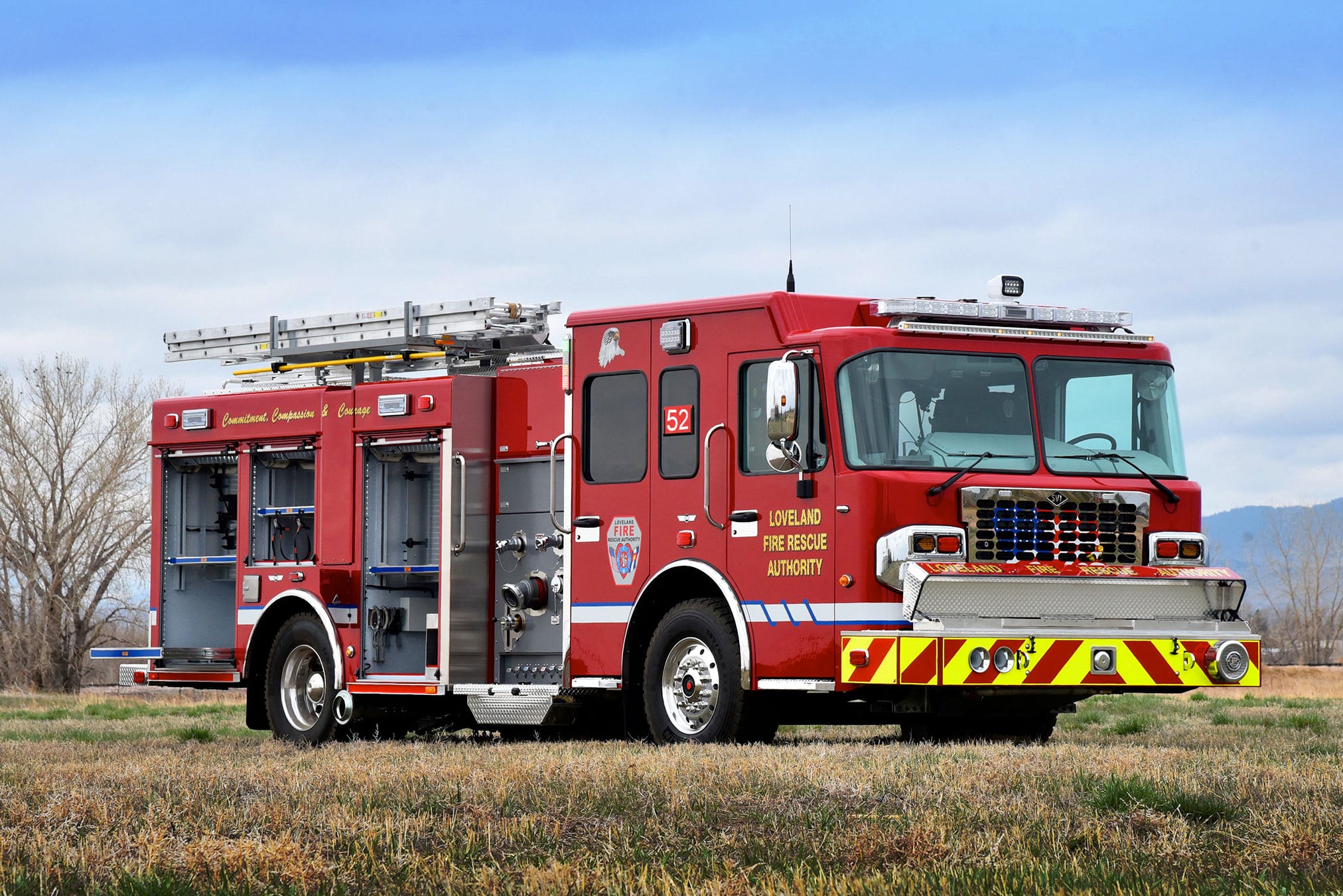 ---