There's no better time to upgrade your fire truck storage solutions than during a refurb. Mount tools, add slides or modify compartments with SVI Refurb's help.
---
request a tool mounting quote
---
REFURBED FIRE TRUCK STORAGE SOLUTIONS
AND FIRE APPARATUS TOOL MOUNTING
---
Let SVI Refurb help you re-organize those fire truck compartment layouts, especially the ones that have hindered response a time or two. We offer fire apparatus tool mounting, cargo slide tray additions and fire truck compartment modifications.
---
Re-think your fire truck storage solutions:

Whether you're looking for PAC tool mounts or something truly custom (from our own fabrication shop), SVI Refurb can aid in all of your fire apparatus tool mounting needs.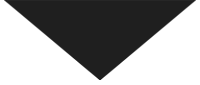 OUR PARNTERS in tool mounting and cargo slides
We're proud to work with these partners to reconfigure your fire truck compartments:
---
THE NFPA STANDARD FOR TOOL MOUNTING
---
Below, we've highlighted a handful of NFPA standards pertaining to tool mounting that you may want to take into consideration:
---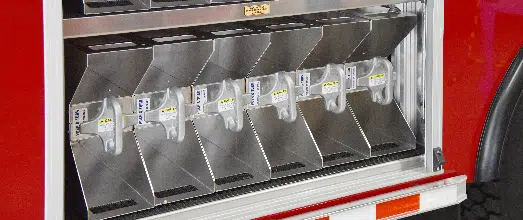 ---
NFPA 1912 B.1.1.4.4 PORTABLE EQUIPMENT

After determining the weight and volume of present, proposed and future portable equipment, the fire department should analyze the actual volume and arrangement of space necessary for the portable equipment … to ensure the vehicle will not be overloaded.

15.5 SCBA STORAGE

Storage of complete SCBA units or SCBA cylinders shall be arranged so as to prevent damage, injury, or abrasion to the SCBA from other equipment stored in the general area.

15.10.1 HOSE STORAGE

[If a hose storage area(s) is provided] … The bottom shall be constructed to prevent the accumulation of water and allow ventilation to aid in drying hose.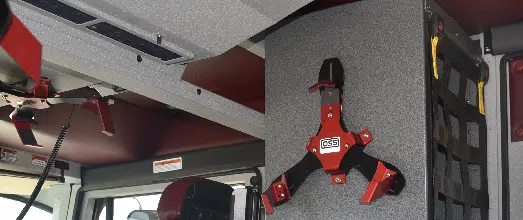 ---
14.1.7.4 IN-CAB FIRE HELMET USE

Fire helmets shall not be worn by persons riding in enclosed driving and crew areas. Fire helmets are not designed for crash protection and they will interfere with the protection provided by head rests …

14.1.10.2 HELMET CONTAINMENT

If helmets are to be stored in the driving or crew compartment, the helmets shall be secured in compliance with 14.1.10.2: All equipment not required to be used during an emergency response, with the exception of SCBA units, shall not be mounted in a driving or crew area unless it is contained in a fully enclosed and latched compartment capable of containing the contents when a 9 g force is applied in the longitudinal axis of the vehicle or a 3 g force is applied in any other direction, or the equipment is mounted in a bracket(s) that can contain the equipment.
request a tool mounting quote