From collision repair to paint refinishing, all in a facility equipped to tackle fire trucks, SVI Refurb is your source for full-service fire truck painting services.
---
---
WE PAINT FIRE TRUCKS BECAUSE FEW automotive paint shops CAN ...
SVI Refurb offers fire truck painting services, backed by a 10-year paint warranty. We use only the best in paint — PPG's Defleet® Evolution system, a fleet coating technology that is resistant to the harsh environments emergency vehicles often encounter. This PPG automotive paint is available in 3,600 metallic- and solid-color choices and applied in one of two state-of-the-art paint booths with electronically controlled baking processes, and all at a facility designed to handle large rigs.
One of two 45-foot-long down-draft paint booths at SVI Refurb.
As a full-service automotive paint shop, SVI offers these fire truck painting services: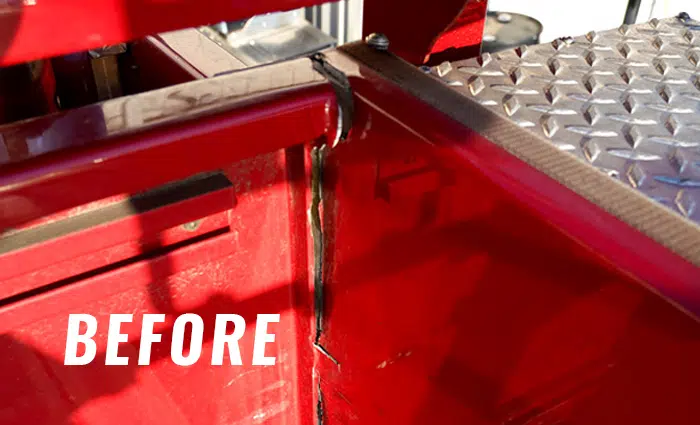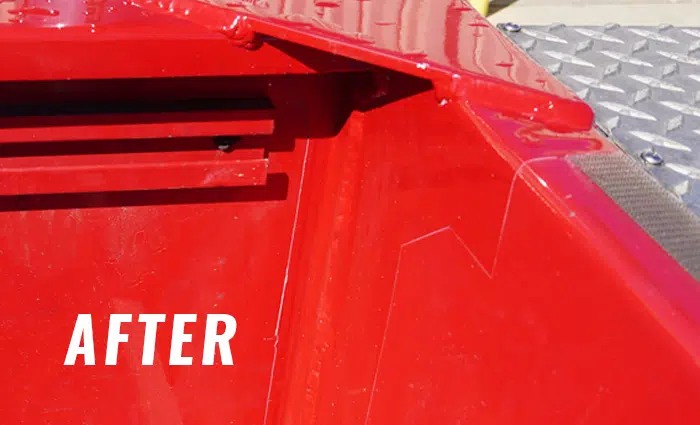 COLLISION REPAIR, BODY WORK AND COMPLETE REFURB
Dinged, dented, wrecked, torched. We've seen it all. Trust SVI for repairs and refurbs.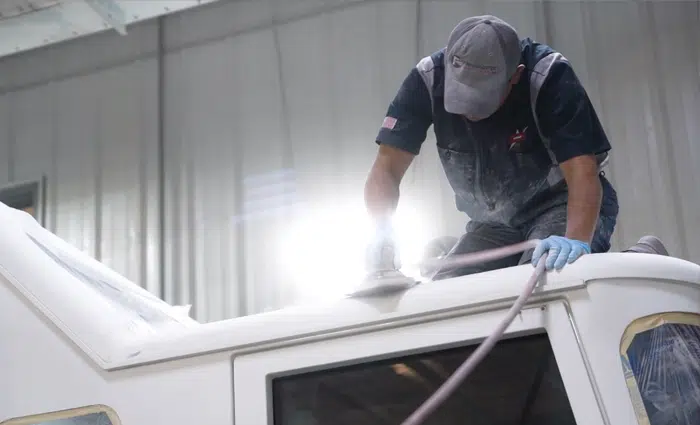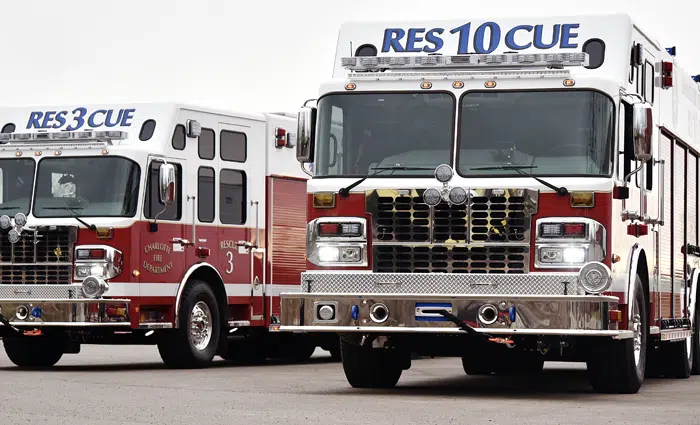 FROM SPOT REPAIR TO PAINT REFINISHING
Big or small, SVI Refurb can tackle any paint job — from spot repair to full-panel refinishing. In short, we can buff imperfections, blend existing paint or tackle your partial, two-tone or bumper-to-bumper paint jobs.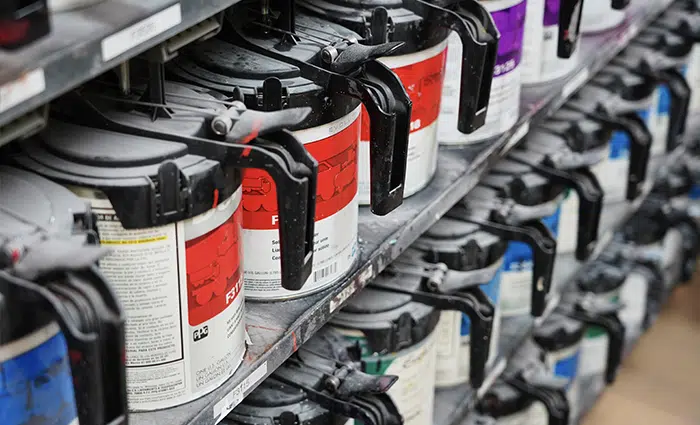 AUTOMOTIVE PAINT MATCHING SERVICES
We can match your fleet's existing paint codes, complete with spray-out samples.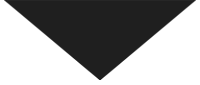 ---
SVI Refurb believes in only using the highest-quality materials to paint and finish your apparatus, including these partners: