SVI performs testing, in accordance with NFPA 25: Standard for the Inspection, Testing, and Maintenance of Water-Based Fire Protection Systems.
---
SVI REFURB'S NFPA 25 FIRE PUMP TESTING SERVICES
---
One of the nation's leading fire engine pump testing companies, SVI Refurb performs NFPA 25 fire pump testing services and certification at a state-of-the-art testing facility in Loveland, Colorado. SVI Refurb can test the volume, pressure and vacuum of your pump. The testing features two tanks and a test pit with 20,000 gallons of water. Pressure gauges and water volume pitots are calibrated every six months to ensure accurate test results. Following testing, SVI Refurb will provide a UL Automotive FIre Apparatus Certificate of Inpsection for Fire Pump Systems.
The UL-certified test includes:
Engine speed test
Pump shift indicator test
Pump engine control interlock test
Priming device test
Vacuum test
Pumping test
Overload test
Pressure control test
Intake relief valve system test
Pressure gauge accuracy test
Flowmeter accuracy test
Tank-to-pump flow test
---
AFTER TESTING, SVI CAN REPAIR AND UPGRADE FAULTY PUMPS: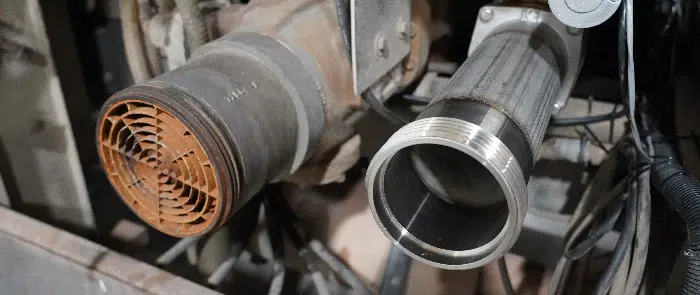 FIRE PUMP REPAIRS AND UPGRADES
In addition to our pump testing services, SVI Refurb offers a number of pump upgrades. Manual valves can be upgraded to electric-actuated valves to conserve space and simplify operation, followed by panel label updates. We also can upgrade incandescent panel lights to LED for brightness and energy efficiency, and we are the only refurb company in the region to convert high-pressure hoses from 1 inch to large-diameter 4 inches for the ultimate in LDH manifold upgrade to increase water volume over greater distances.