---
---
Watch the transformation process of Arlington, TX Fire Department's
Walk-Up HAZMAT to a Walk-Through HAZMAT Apparatus.

---
Click here to view glamour footage of the transformed apparatus
---
converting a walk-AROUND APPARATUS
INto a walk-through hazmat
---
It takes some creative thinking to be able to convert a walk-around Hazmat truck into a walk-in hazmat apparatus.
But when the Arlington Fire Department asked SVI Refurb to transform its existing hazmat into a more user-friendly, walk-in version, the SVI Refurb team jumped at the opportunity to flex its knowledge. Modifications were done to every part of the apparatus, including cab, body, bumper and interior to turn this outdated apparatus into a future-proof hazmat.
---
BEFORE: WALK-AROUND APPARATUS
---
---
---
---
---
---
DOORS, SLIDES AND HARDWARE REMOVAL
---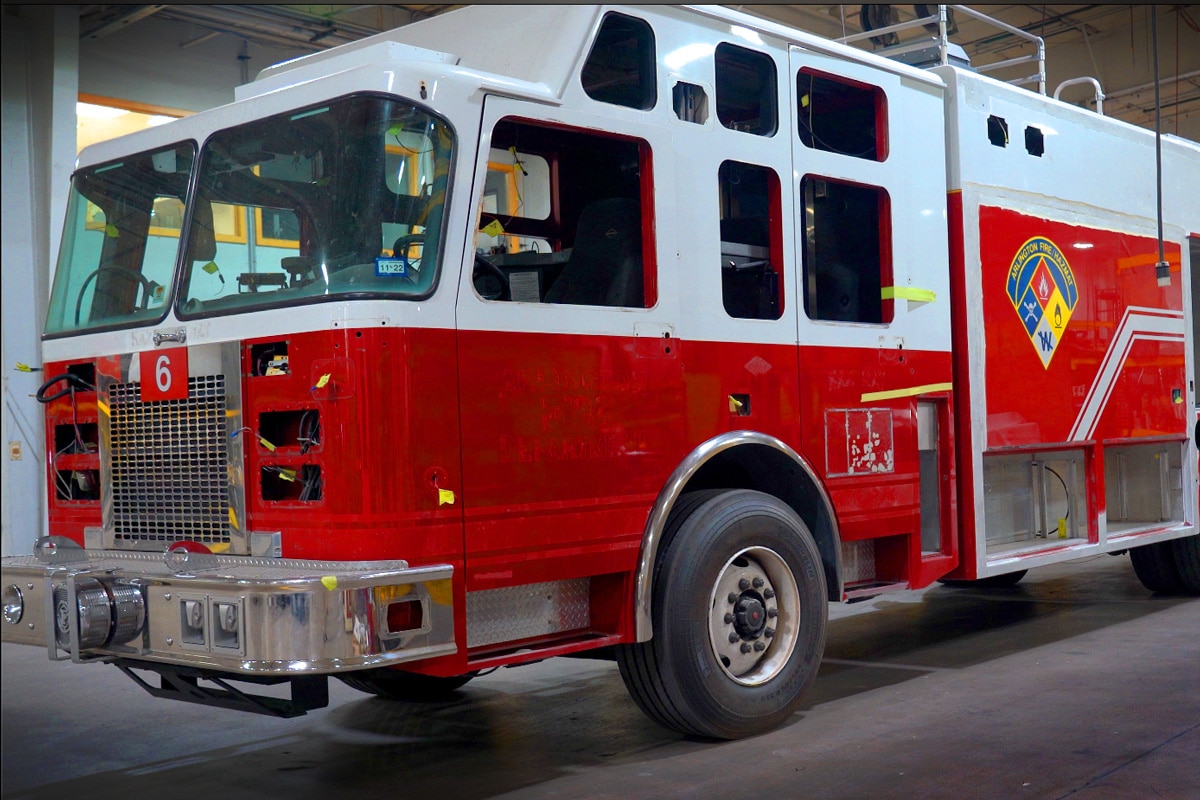 ---
WINDOWS AND LIGHTS REMOVAL
---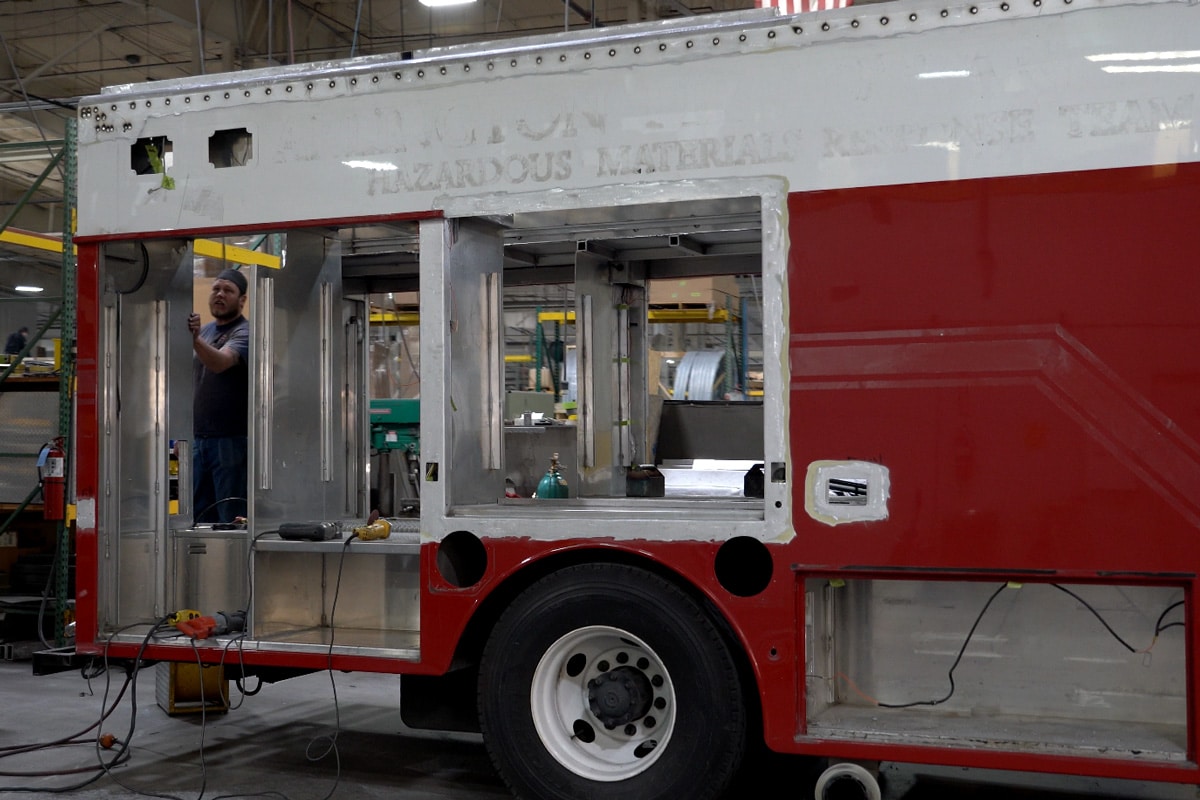 ---
---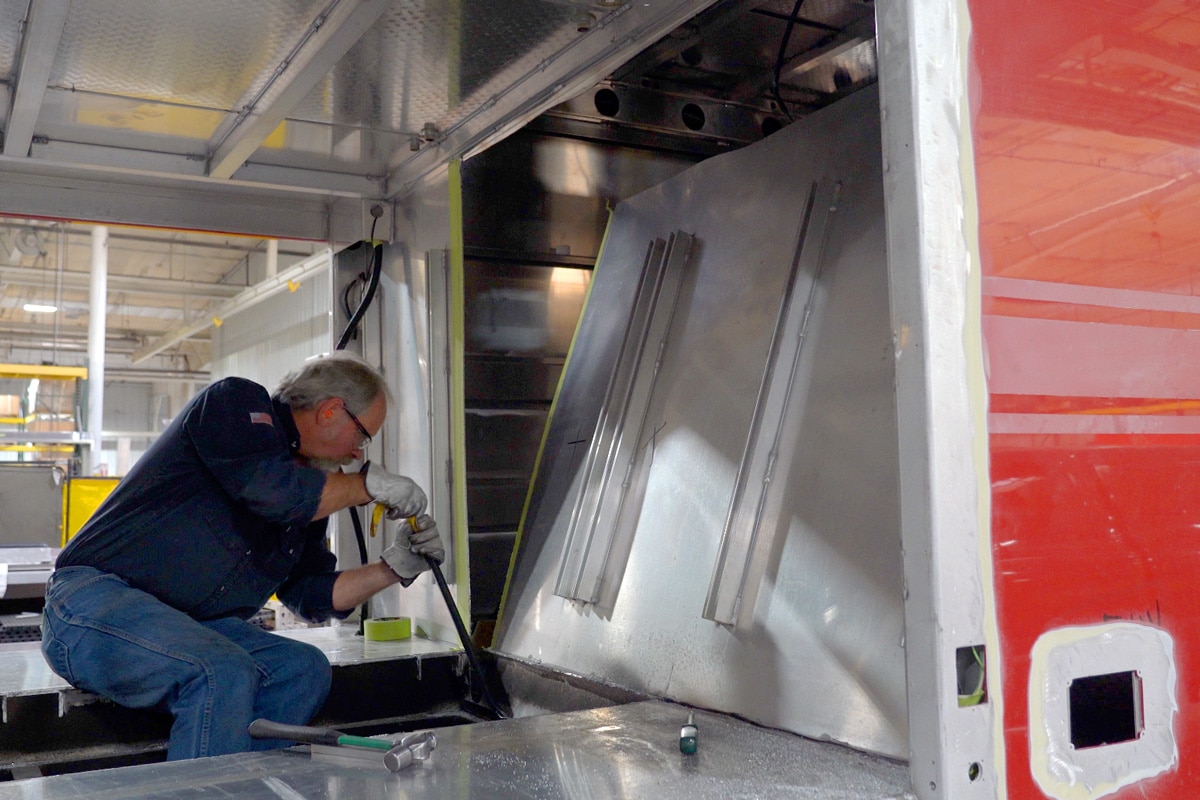 ---
INTERIOR WALL MODIFICATIONS
---
---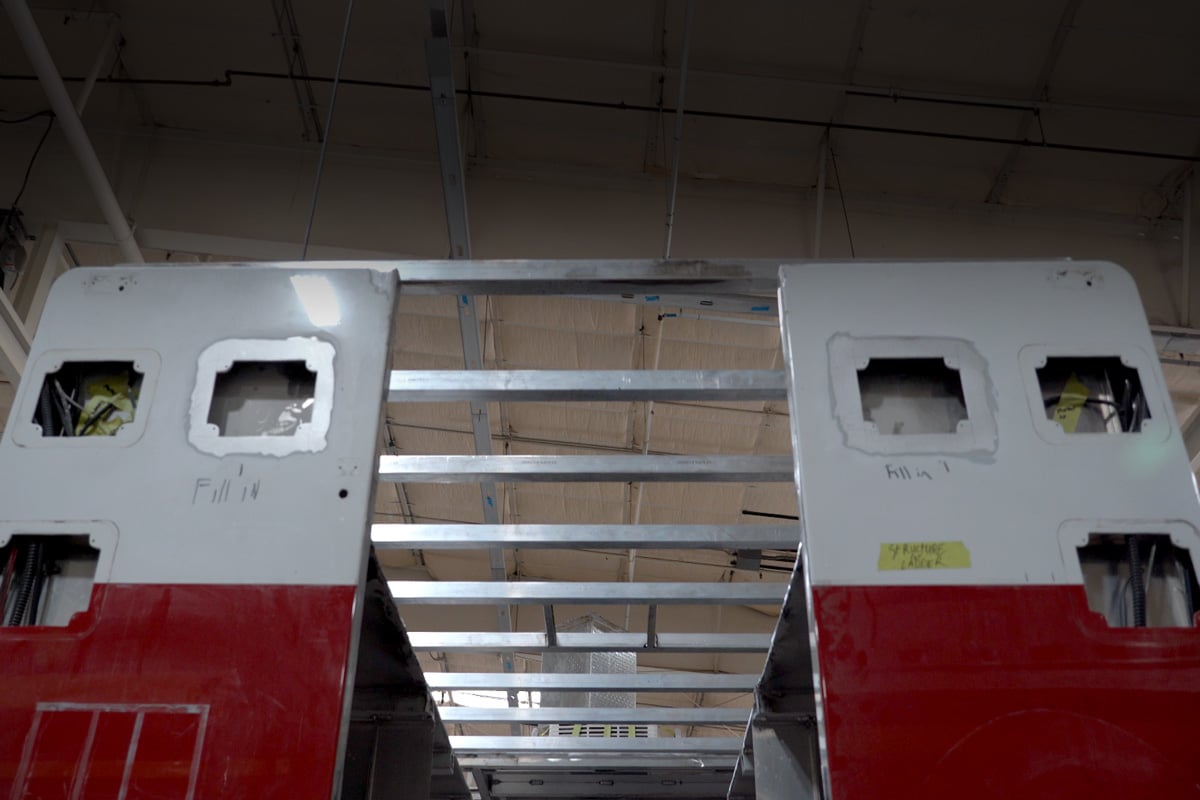 ---
---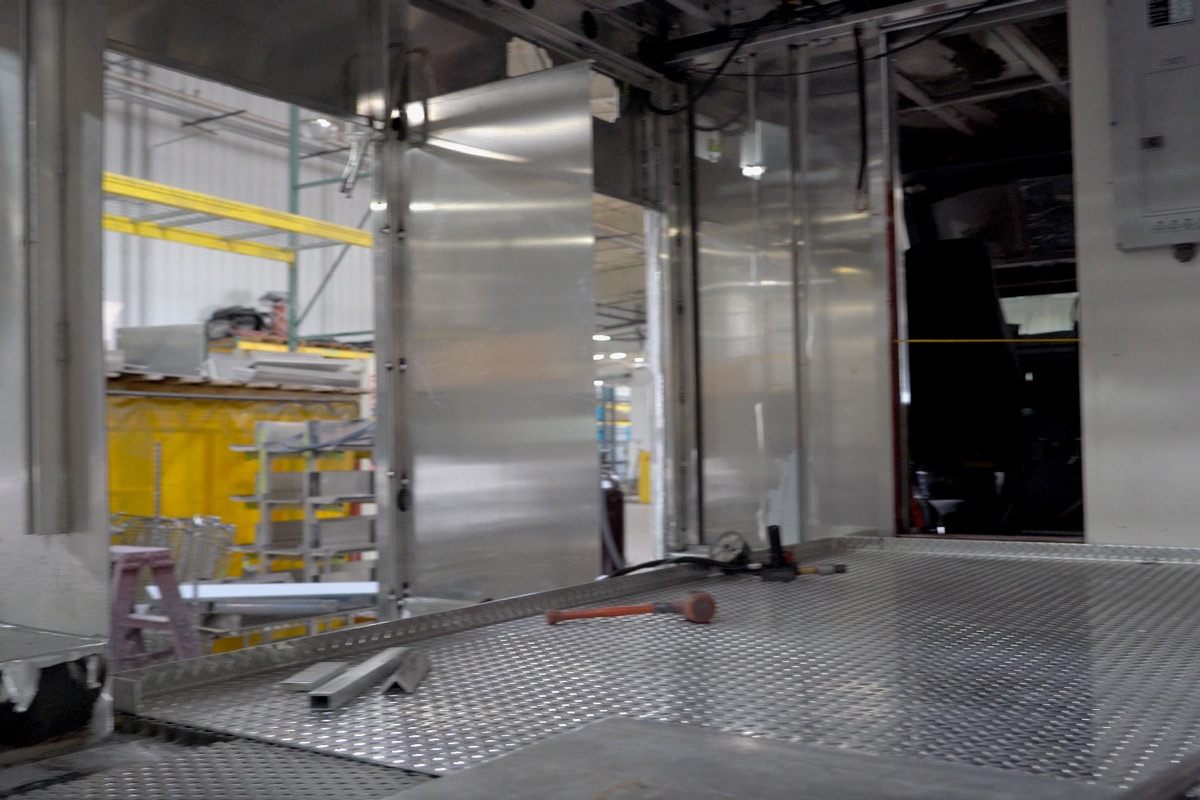 ---
SHELF AND CONSOLE FABRICATION
---
---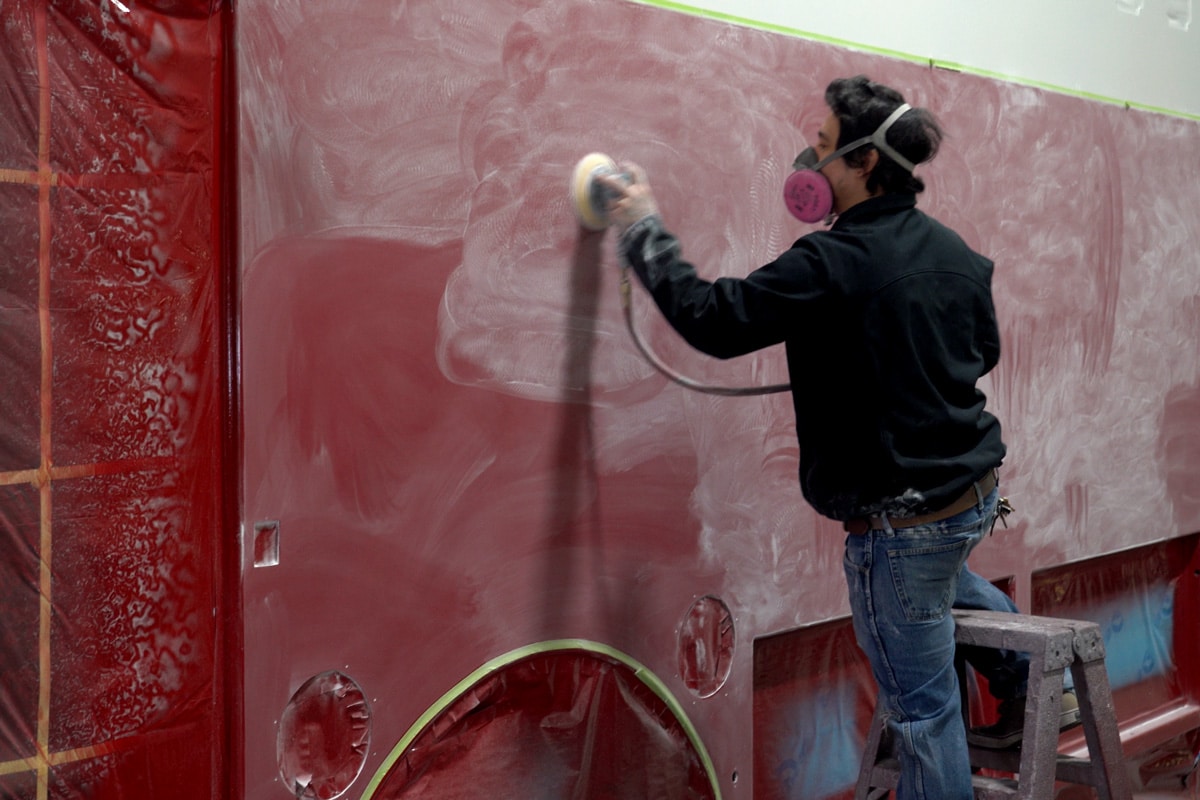 ---
---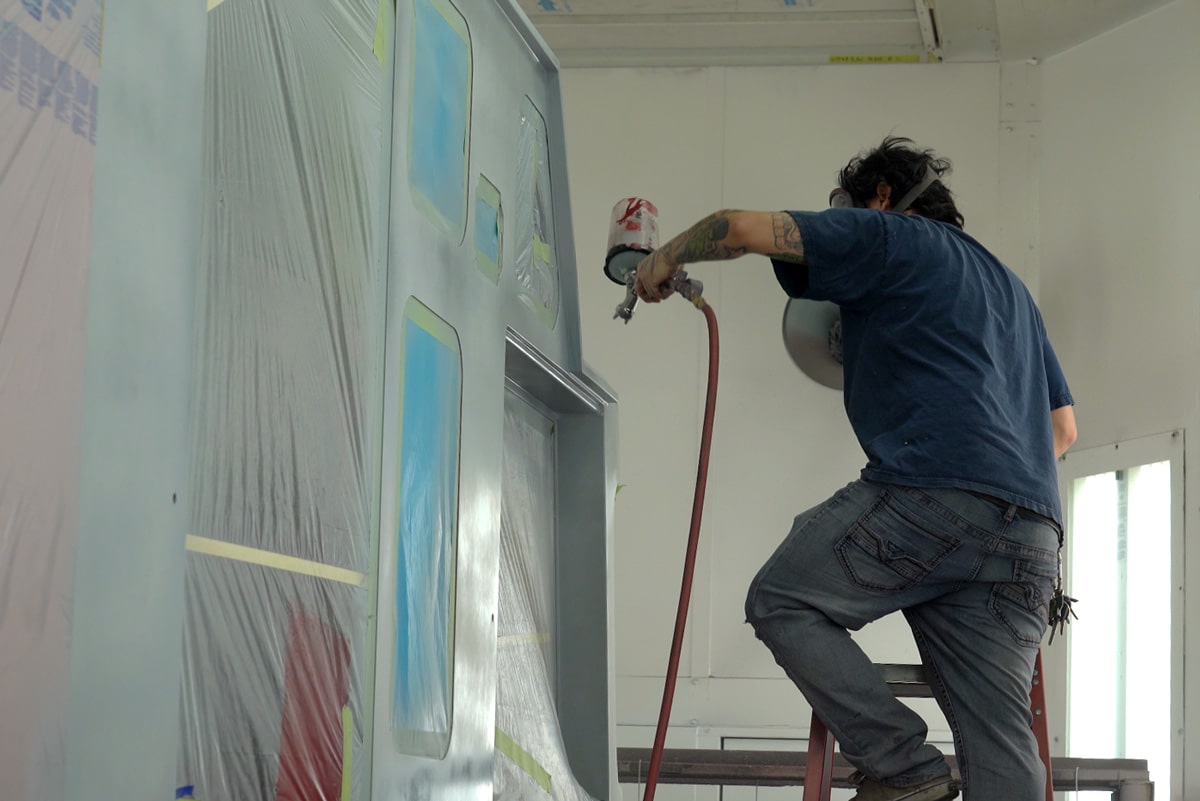 ---
---
---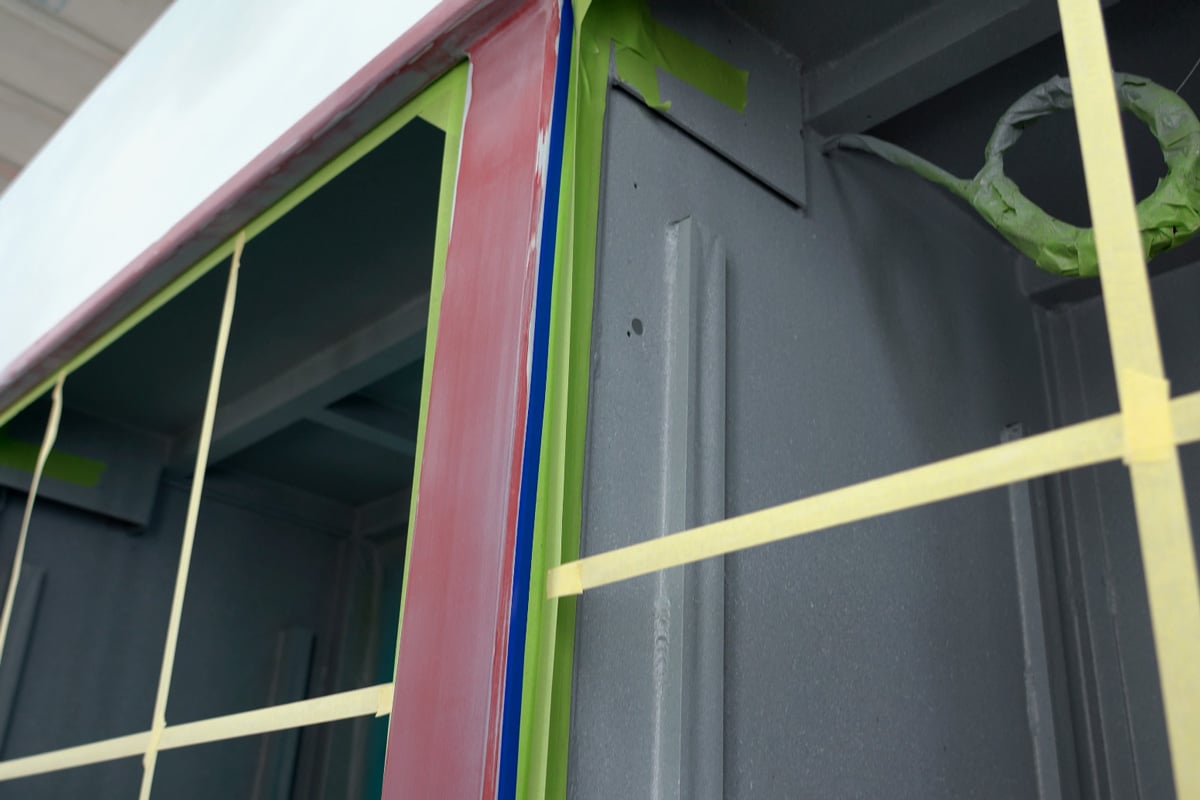 ---
---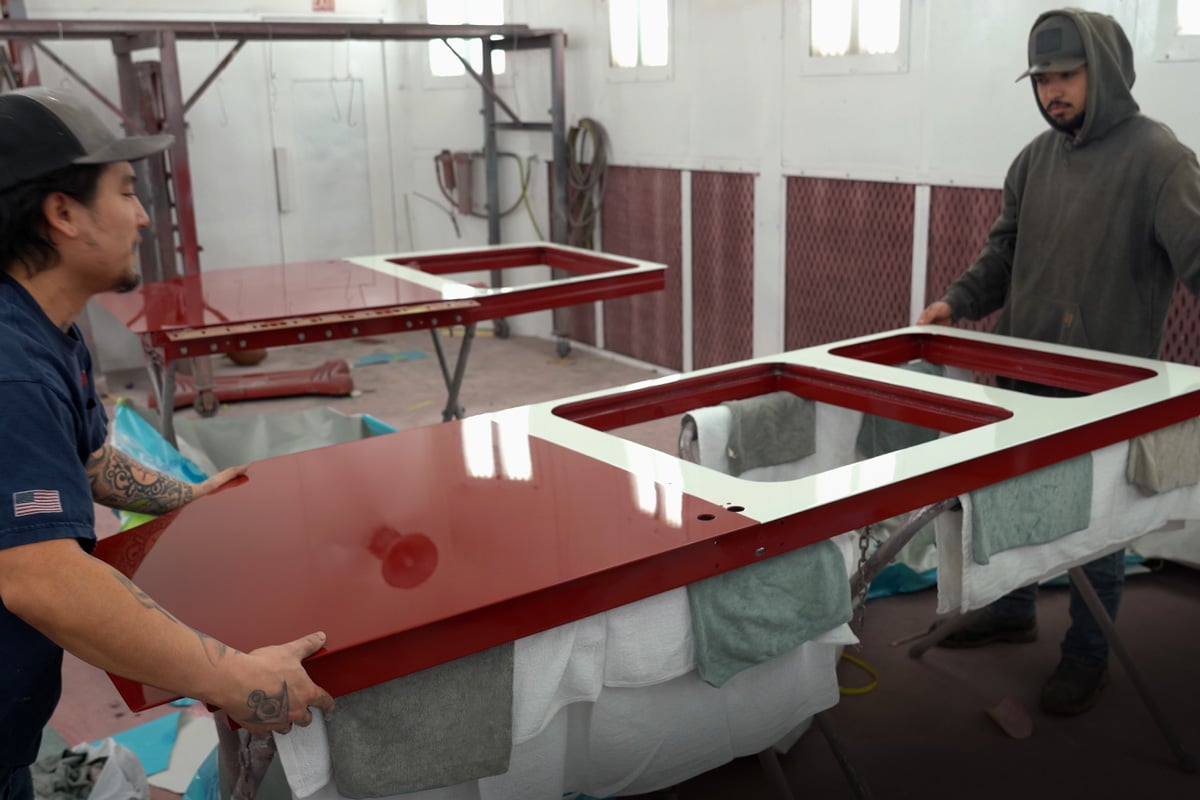 ---
---
---
INTERIOR FABRICATION AND FINAL ASSEMBLY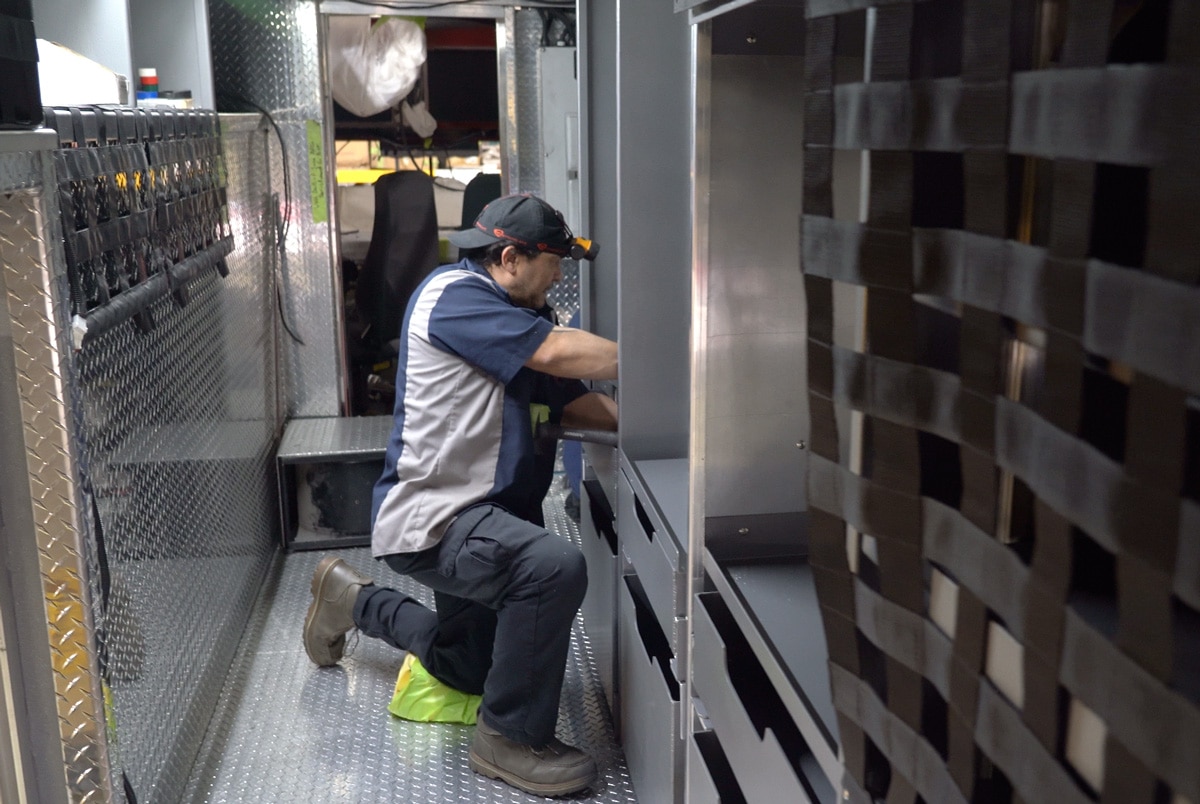 ---
PULL-OUT DOOR FABRICATION
---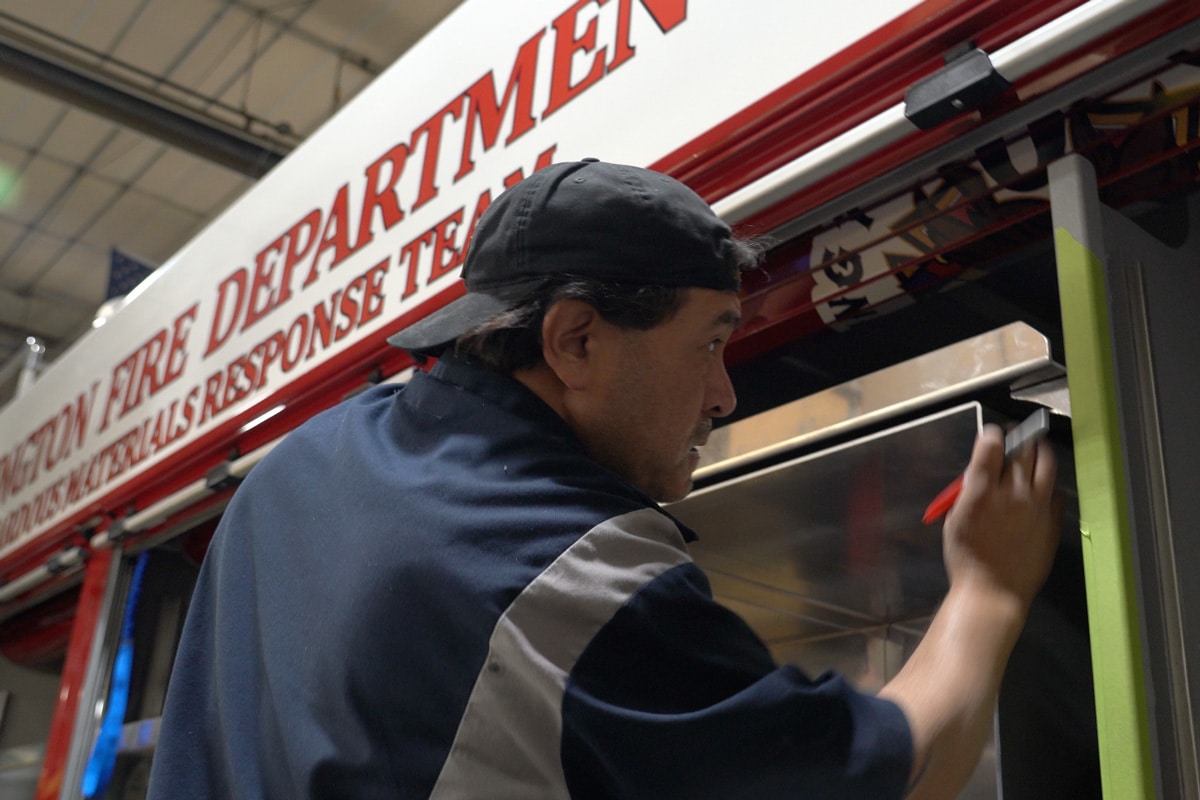 ---
COMPARTMENT SHELF FABRICATION
---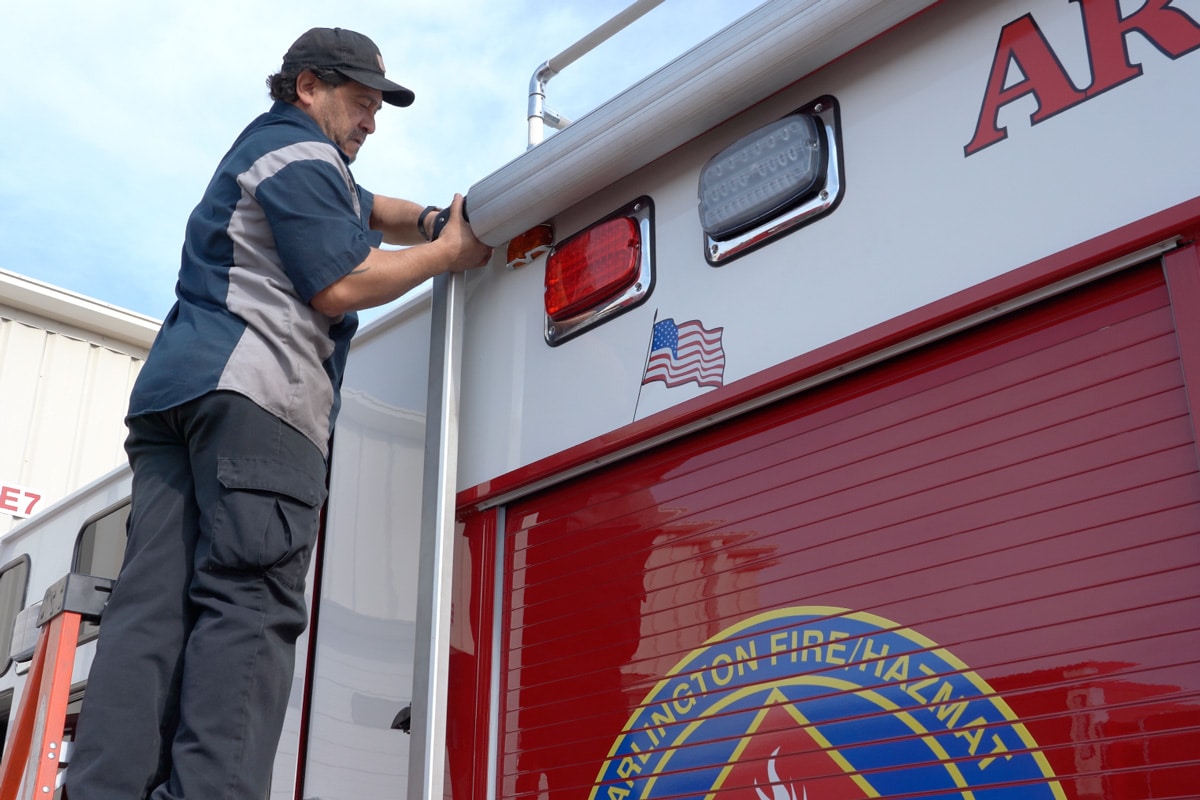 ---
---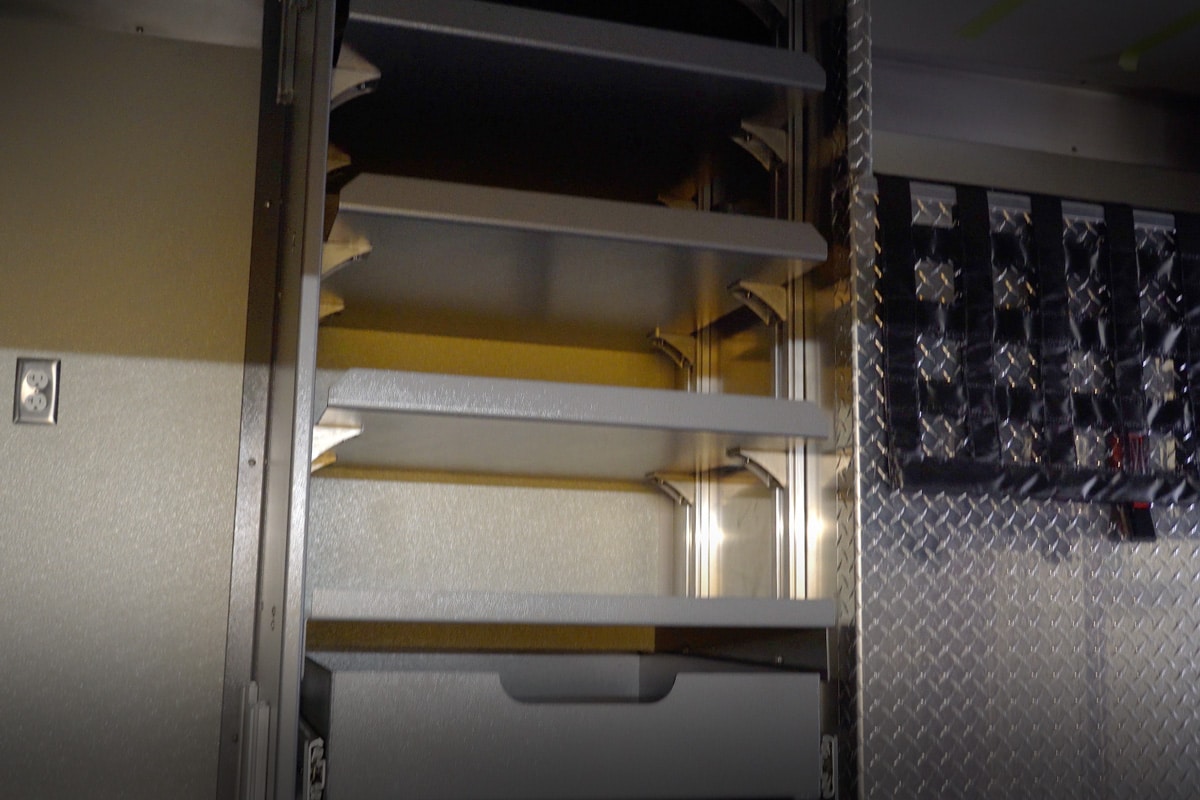 ---
---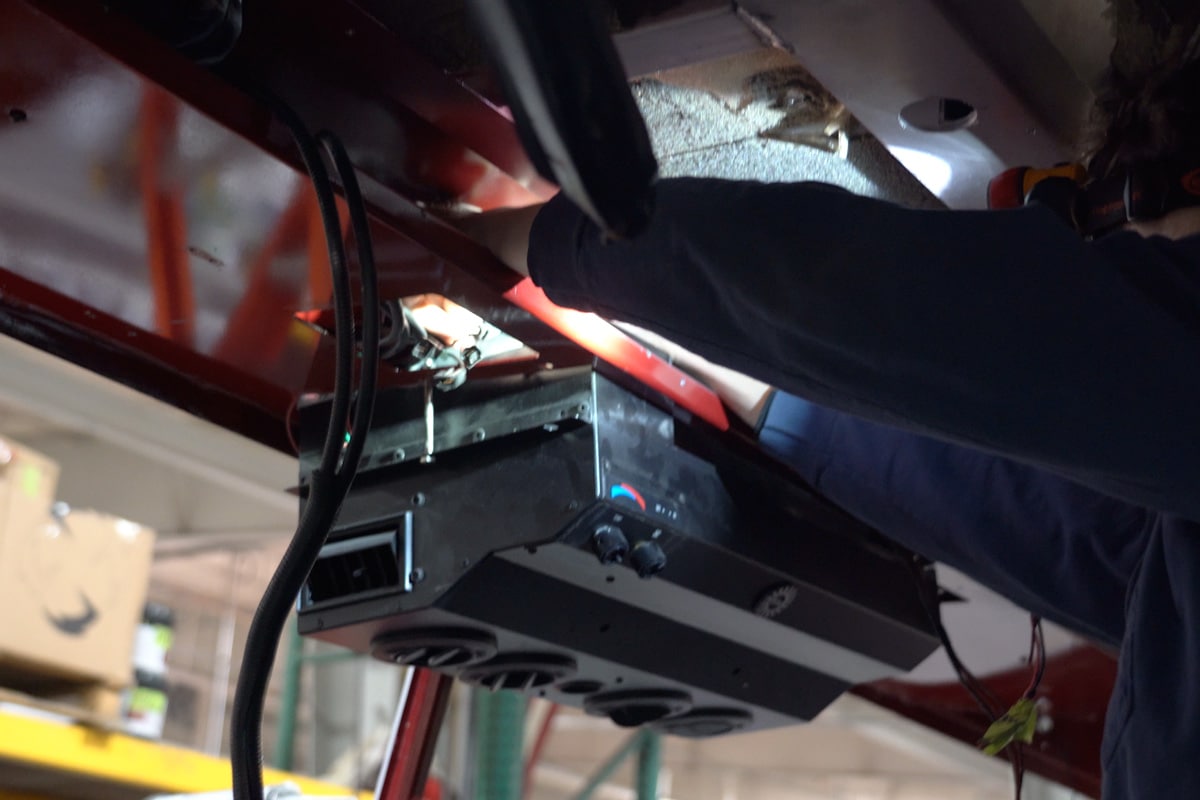 ---
---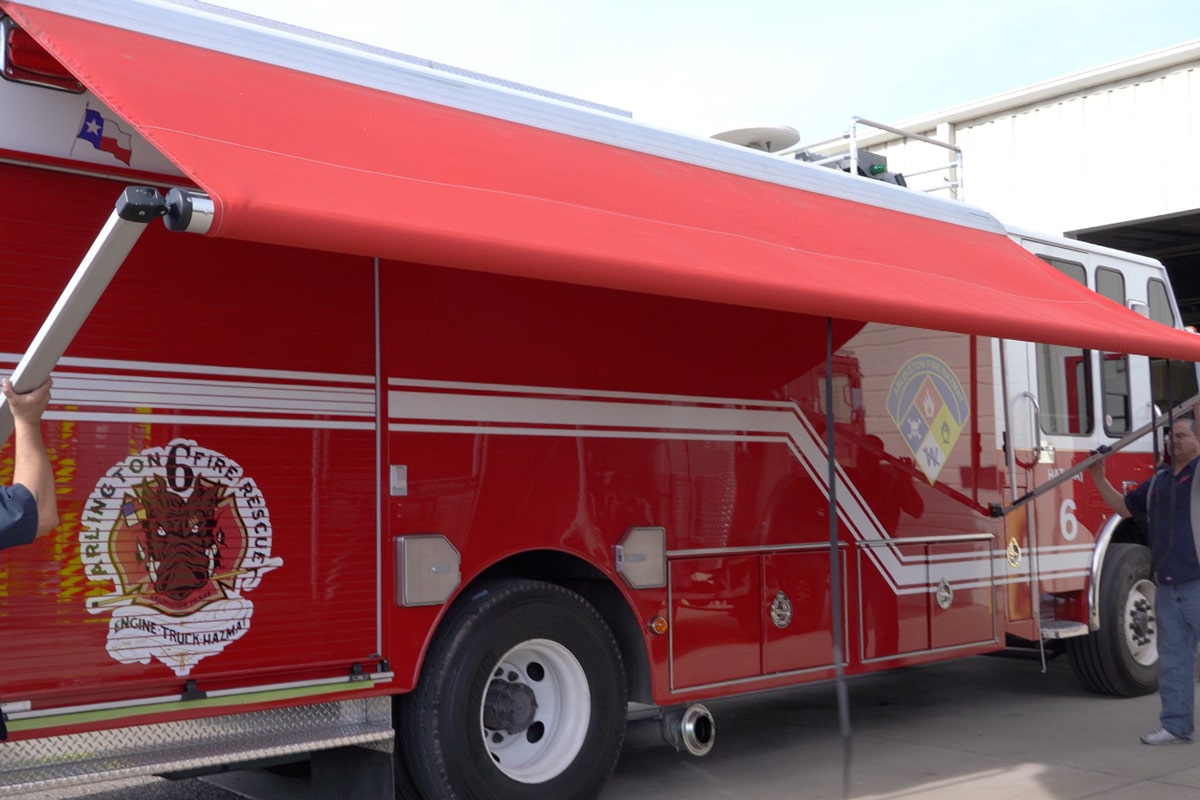 ---
---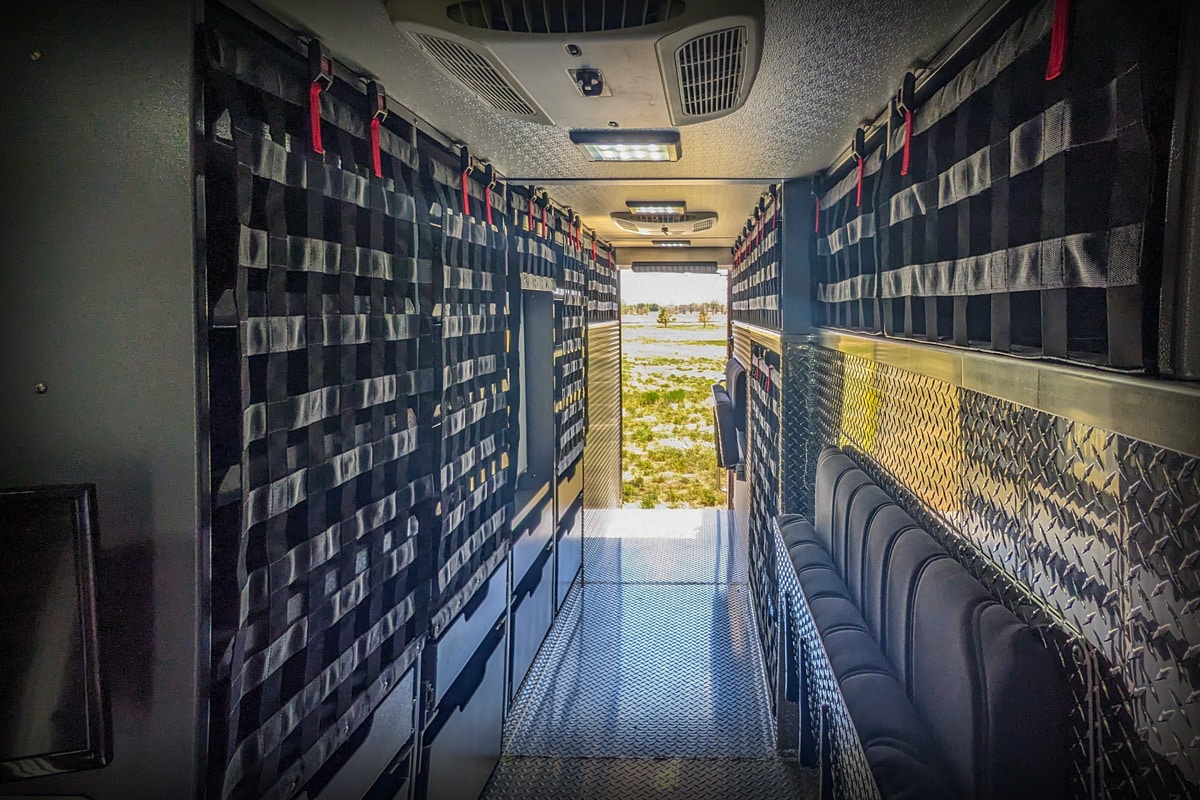 ---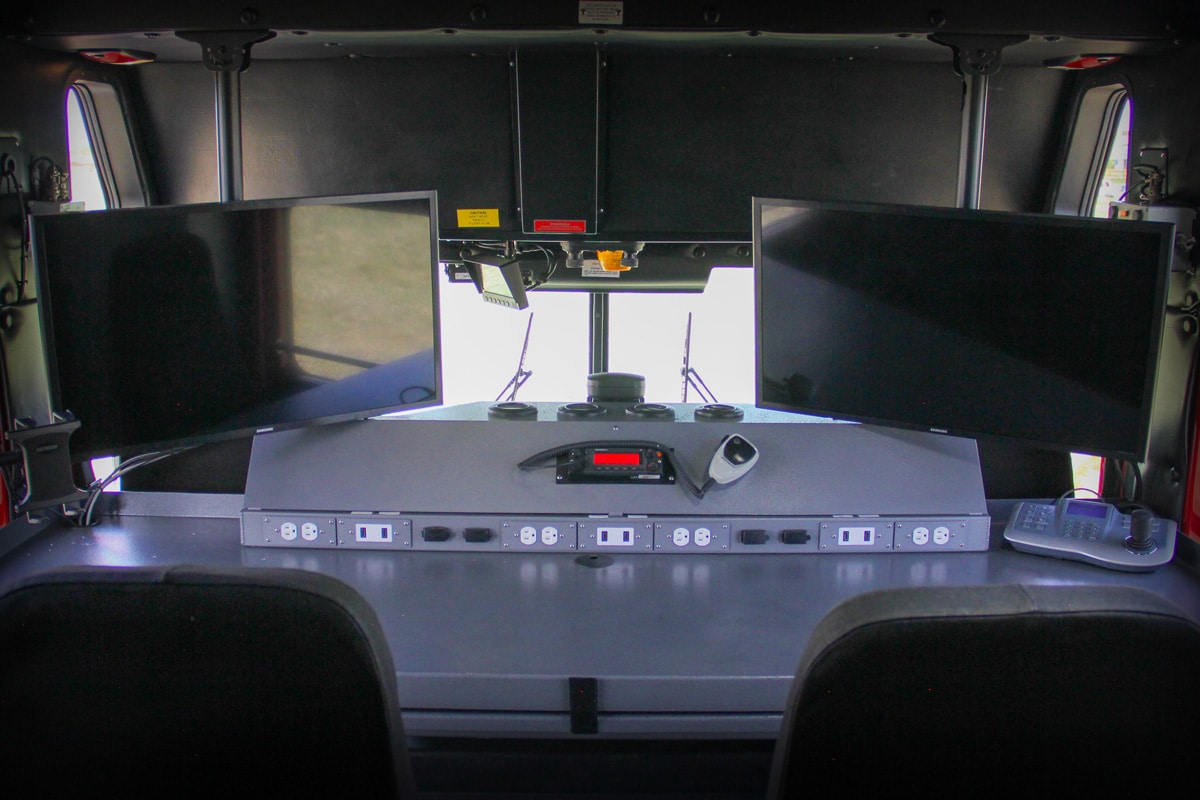 ---
NEW INTERIOR COMMAND CENTER
---
HAZMAT WALK-THROUGH CONVERSION PUNCH LIST
---
---
---
FINISHED Walk-through HAZMAT CONVERSION
---
---
---