Chaffee county heavy rescue pumper
---
---
rust and corrosion repair
---
After years of service, this Chaffee County Heavy Rescue Pumper was plagued with severe rust and corrosion throughout the apparatus with the worst accumulating under the front fenders. SVI Refurb was tasked with removing and repairing the damage.
---
---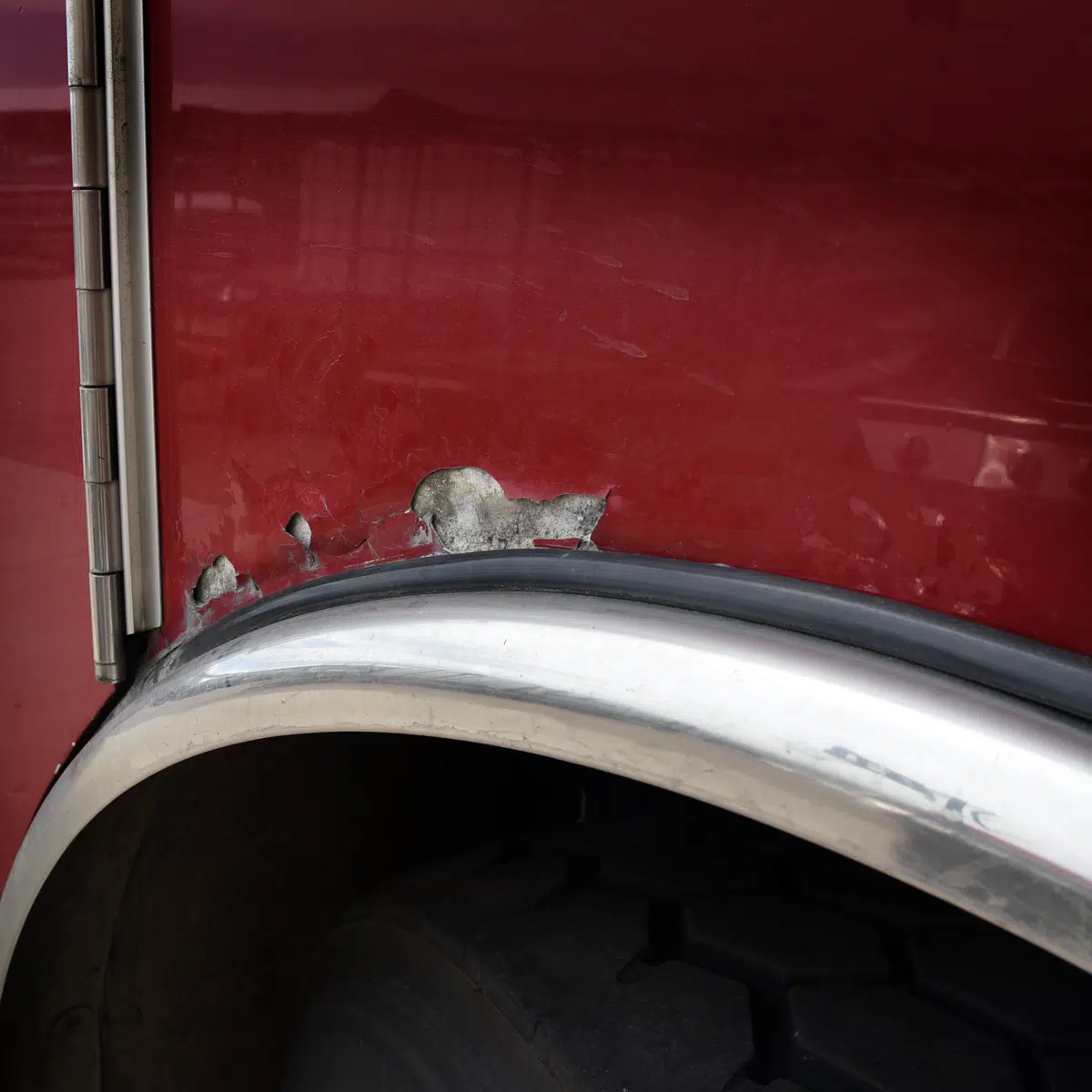 ---
BUBBLING PAINT ABOVE THE FRONT FENDER
---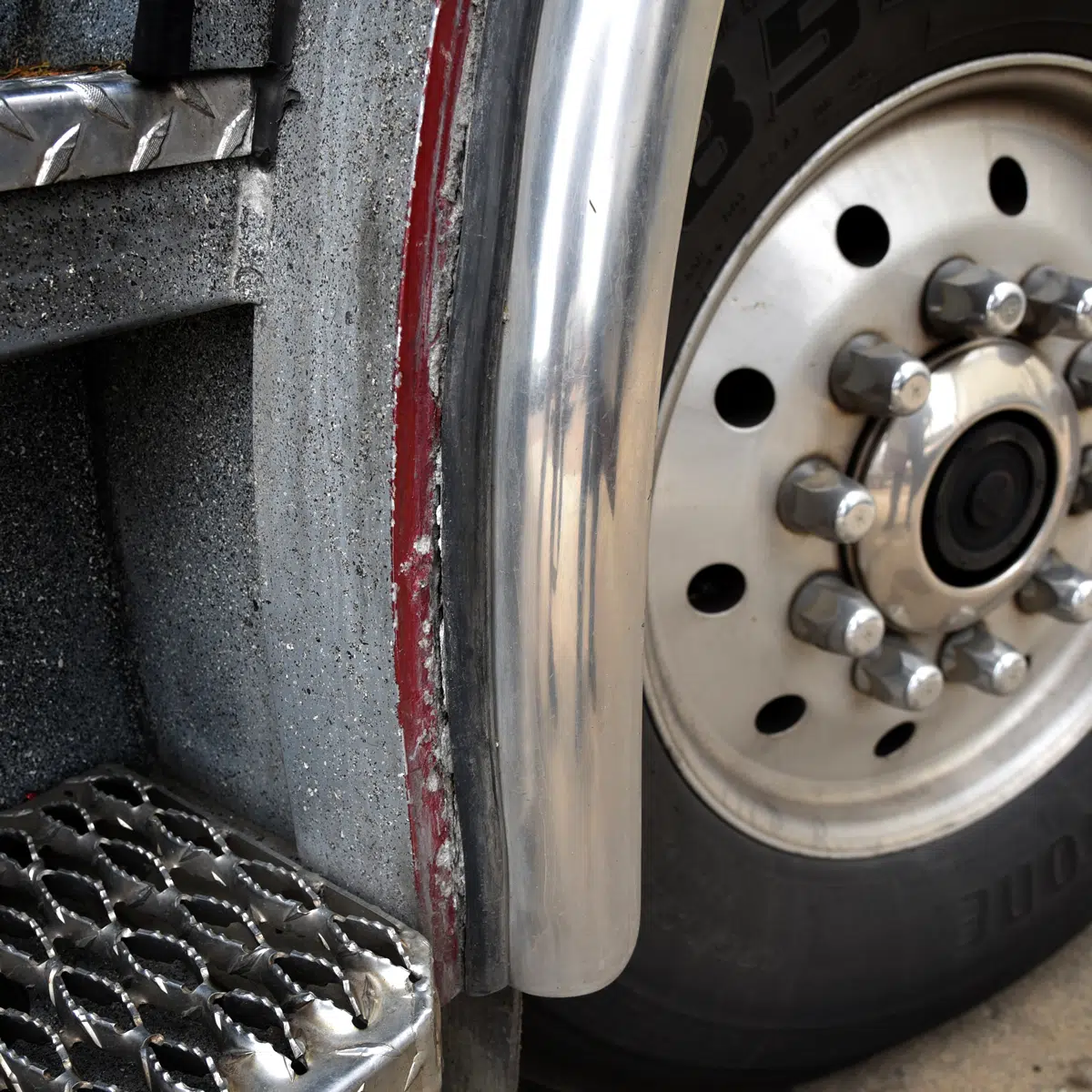 ---
CORROSION OF THE TRUCK INTERIOR
---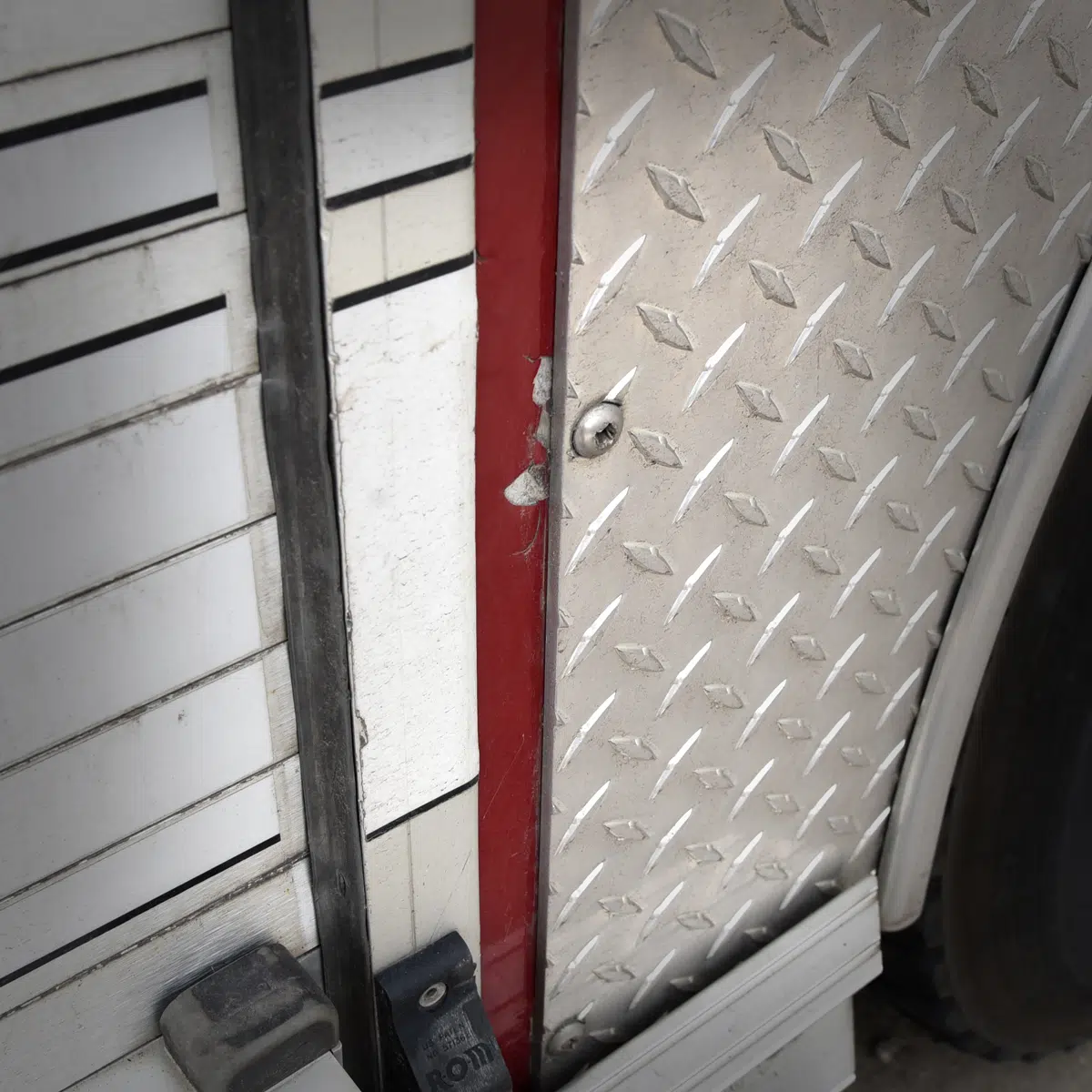 ---
FAILING PAINT THROUGHOUT THE BODY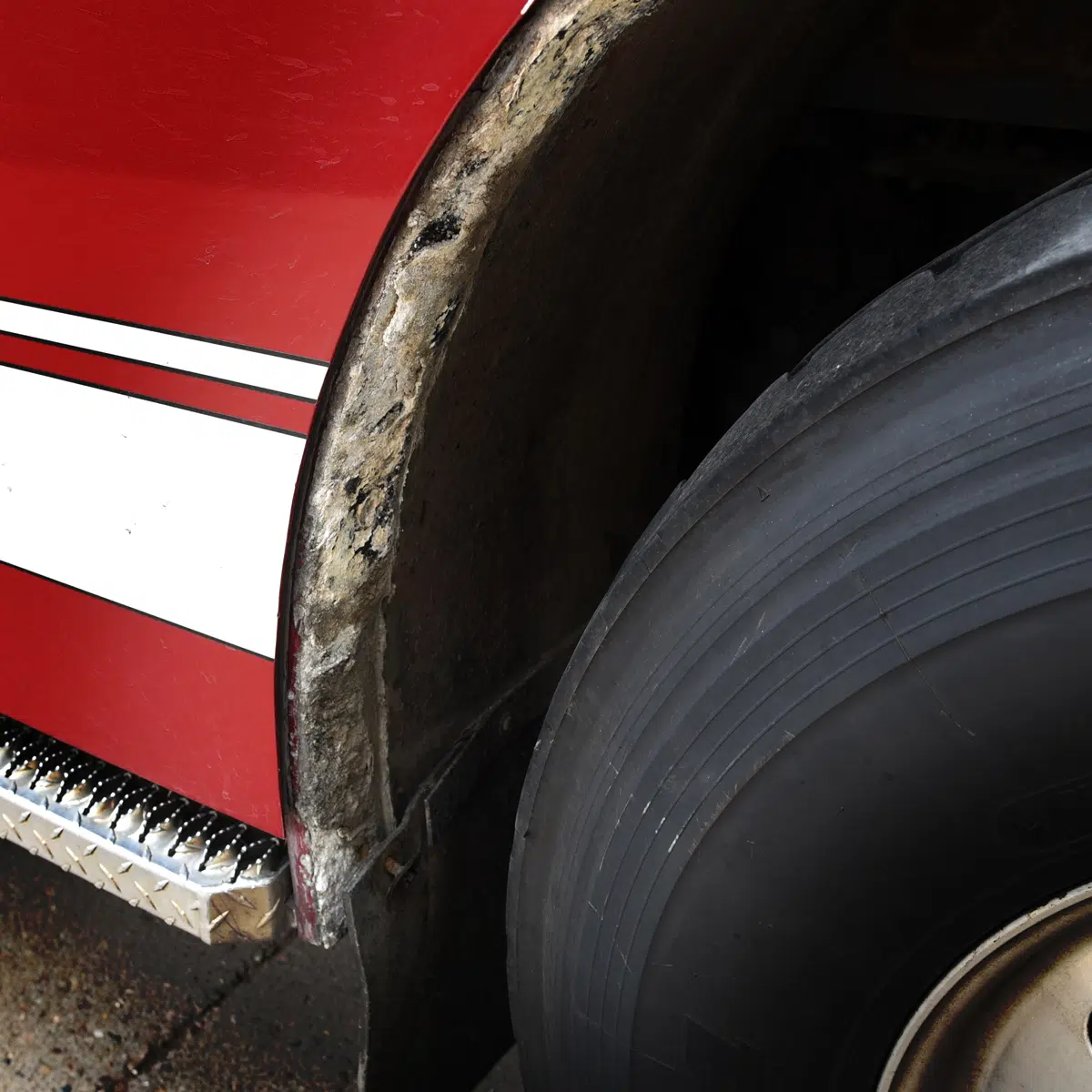 ---
CORROSION OF THE FRONT FENDER
---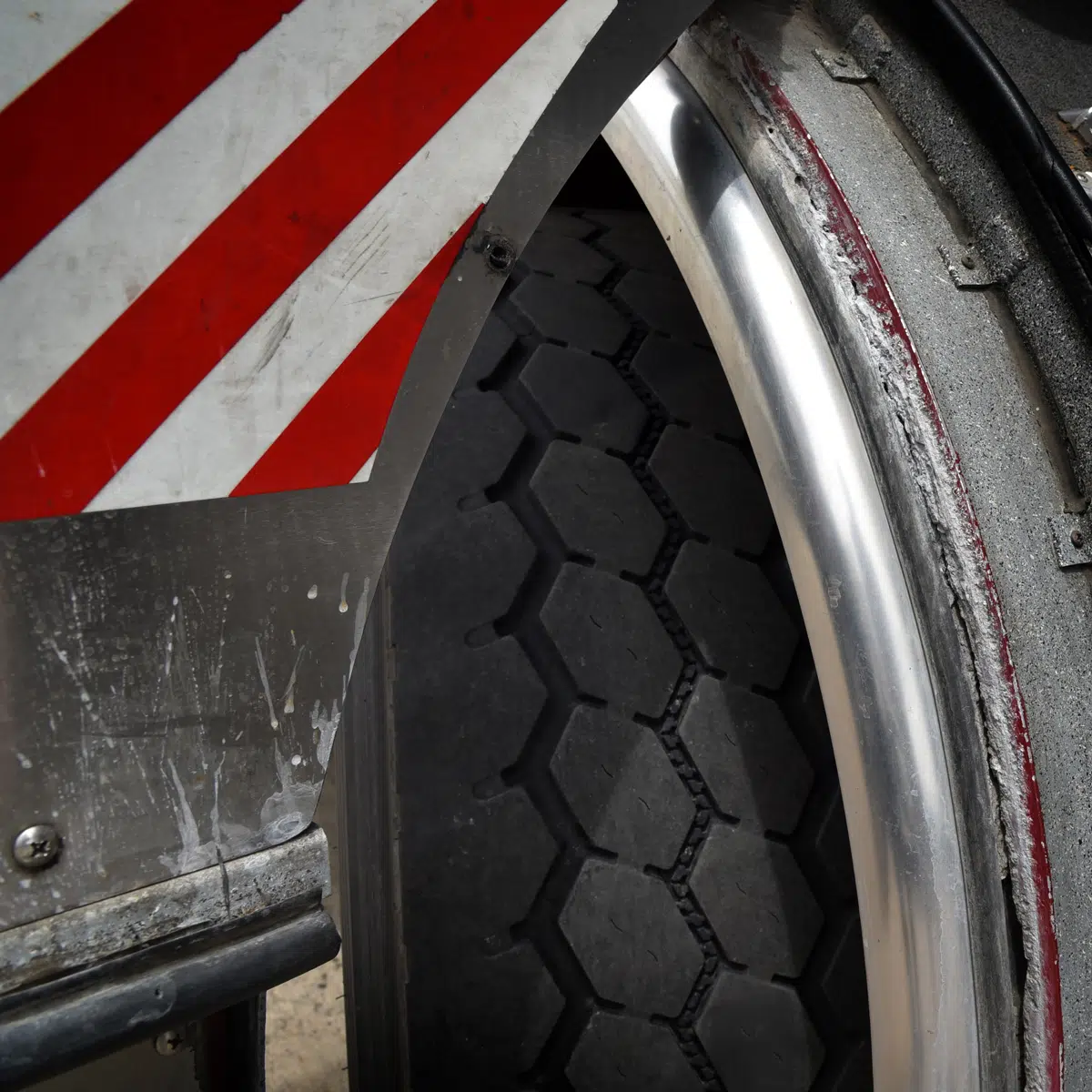 ---
BOTH STREET AND CURBSIDE IMPACTED
---
---
CORROSION OF THE TRUCK'S UPPER SIDES
---
With any vehichle repair, the first step is to remove the damaged material. In this case, the impacted doors, accessories, rub rails and diamond plate were removed and replaced to avoid future spread of rust and corrosion. For the fenders, the rusted areas were cut out and replaced with new, fabcricated fenders. After the impacted areas were cleared of corrosion, the truck was prepped for complete repaint, a process that includes grinding, sanding, blocking priming and of course, painting. Upon paint completition, components were reassembled, culminating in a like-new exterior that will serve Chaffee County for years to come.
---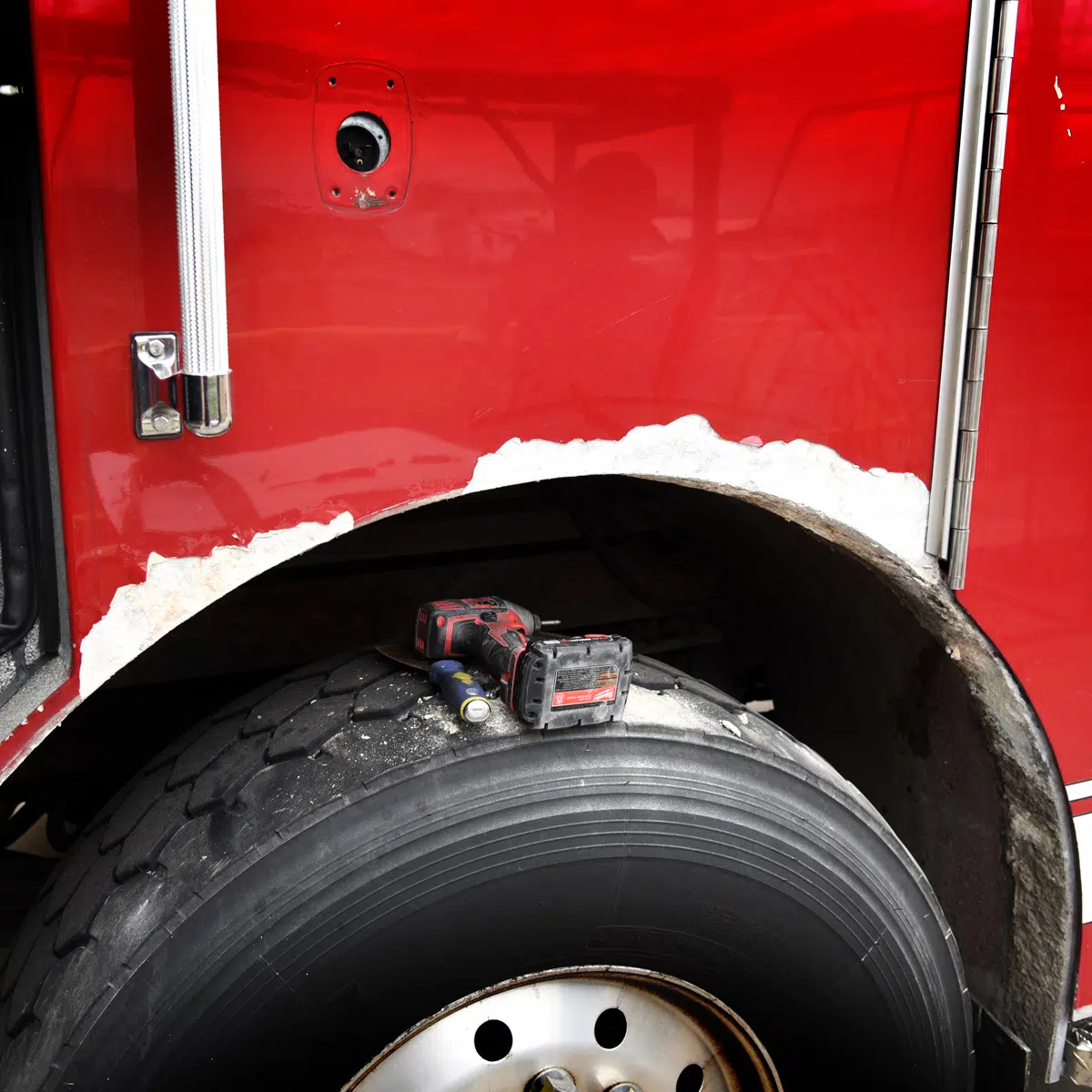 ---
---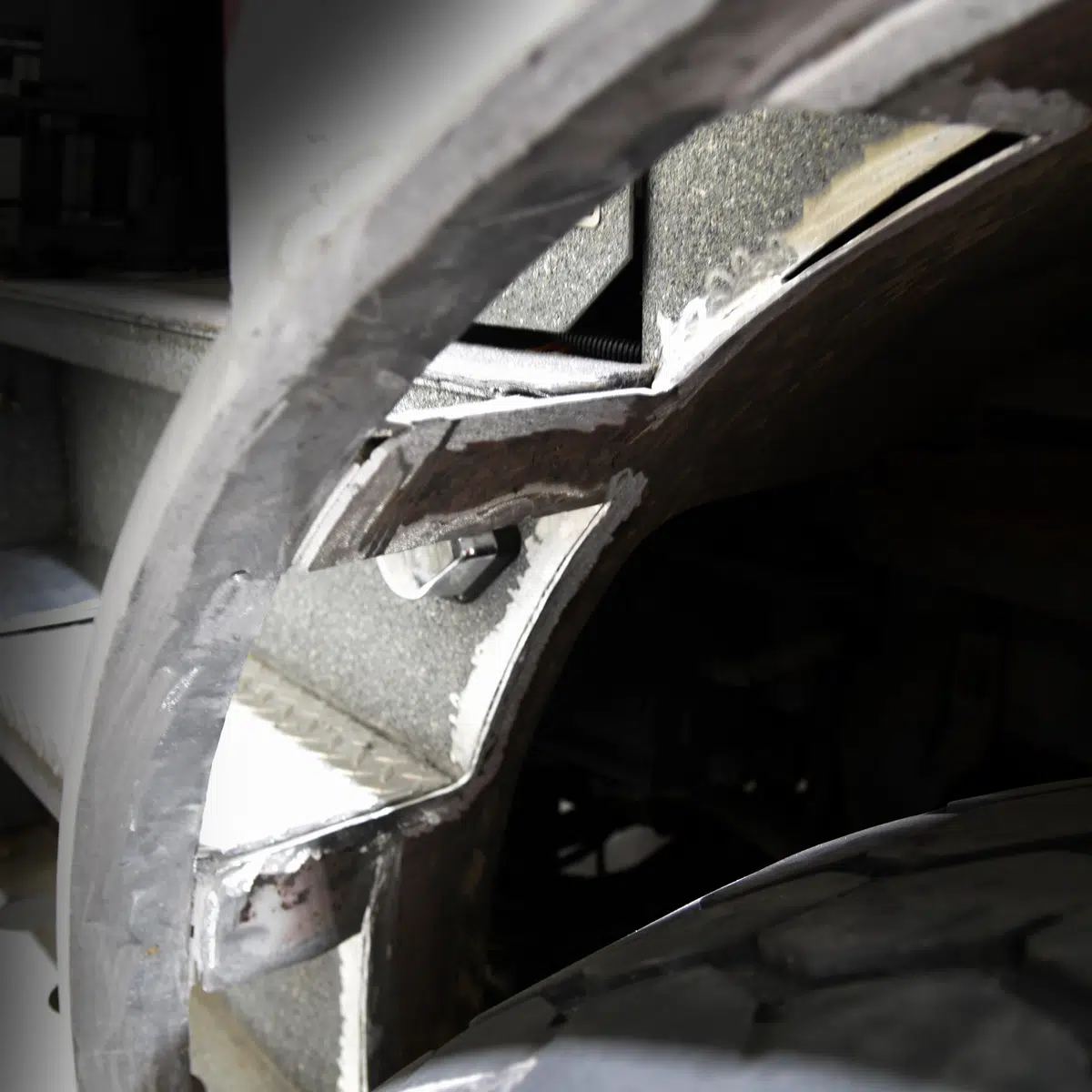 ---
---
---
---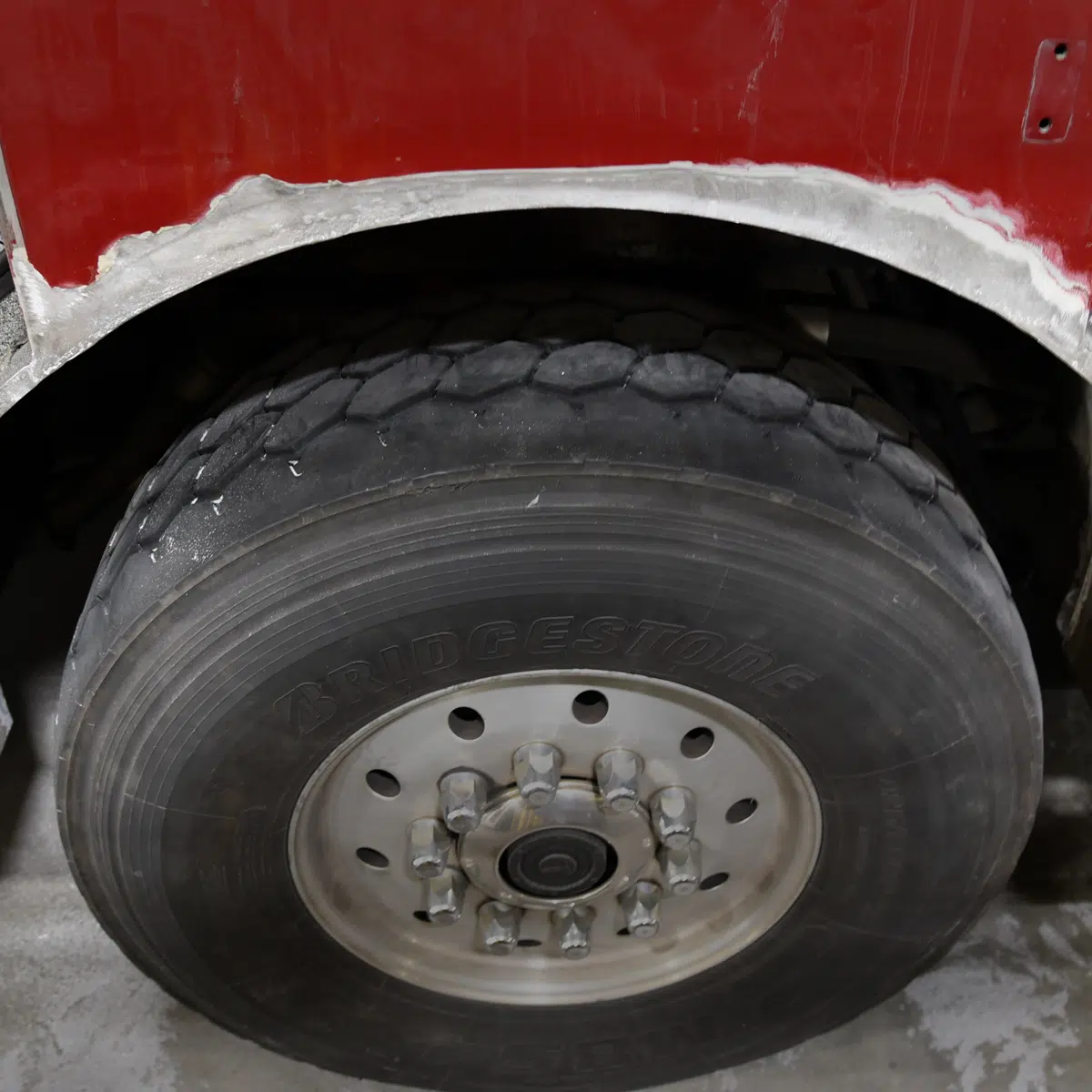 ---
CONTINUED CORROSION CLEAN-UP
---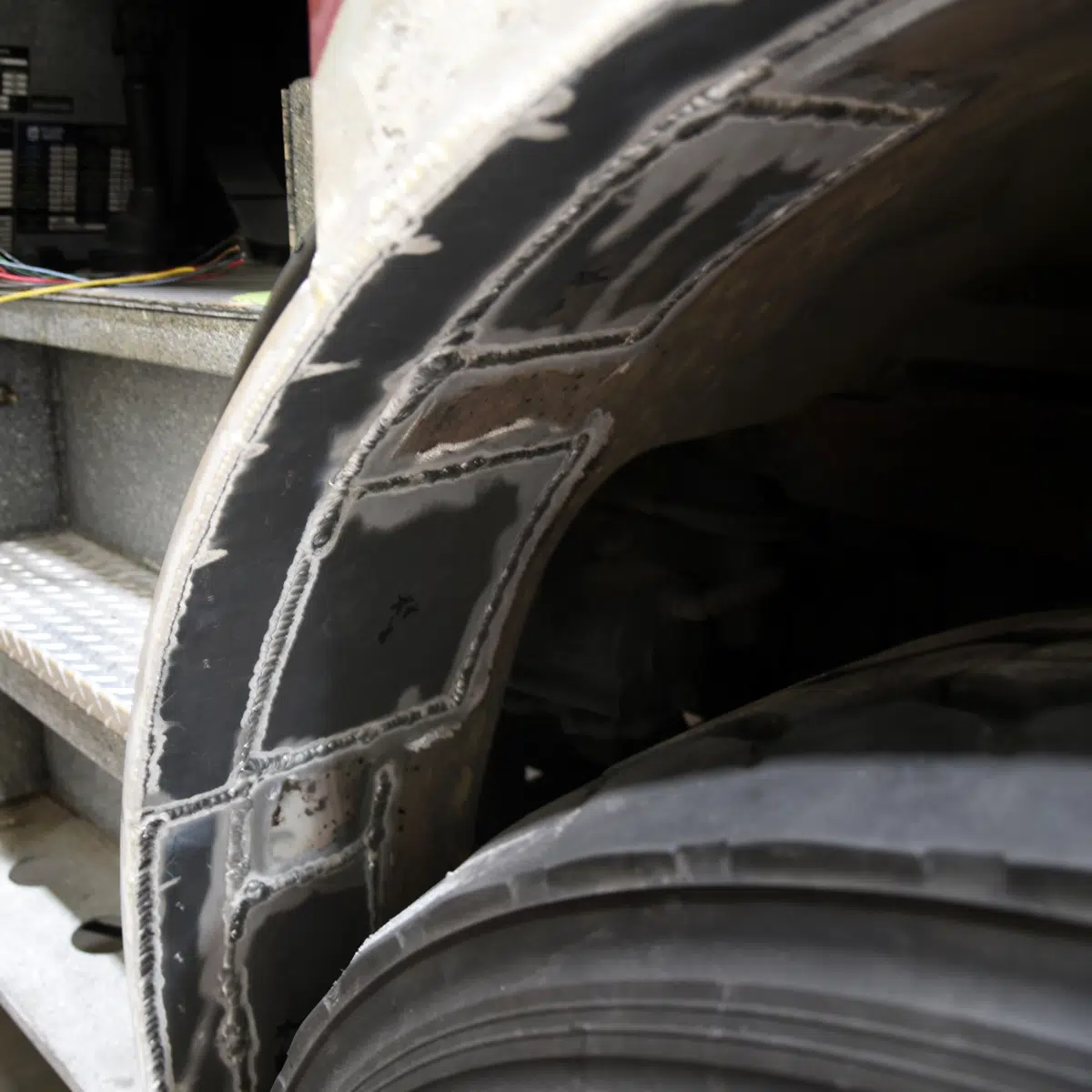 ---
---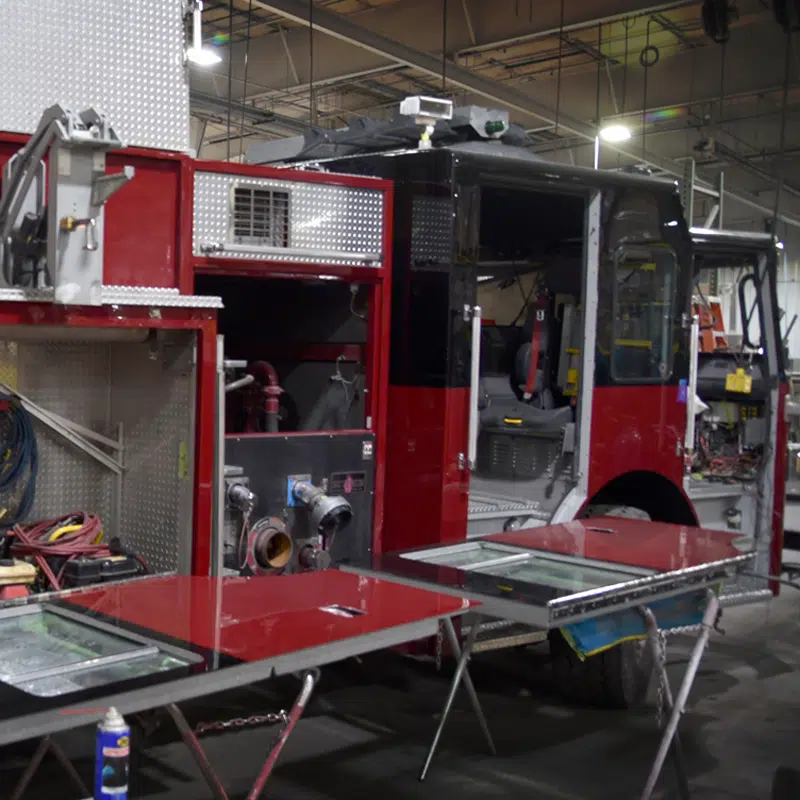 ---
---
---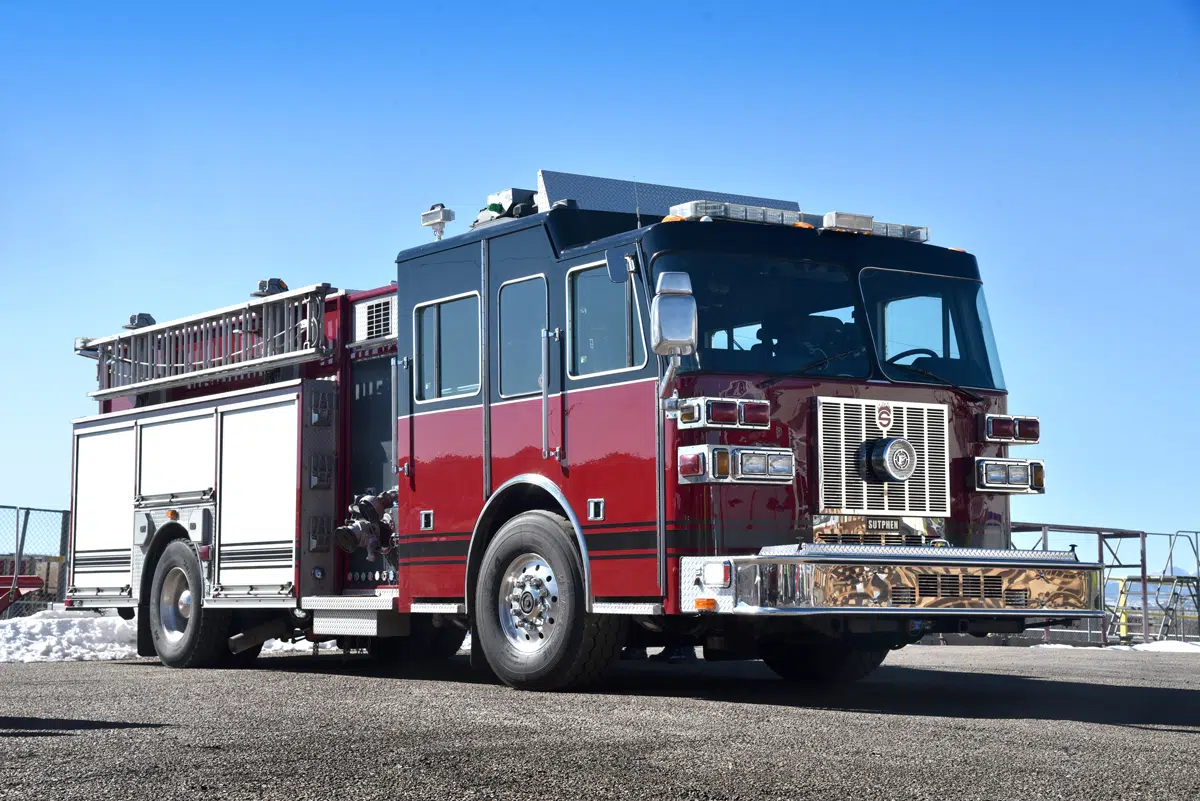 ---