boulder rural fire protection district
Tool mounting
---
The Boulder Rural Fire Protection District contacted SVI Refurb to help reconfigure its S4 compartment for maximum efficiency. Boulder enlisted SVI to fabricate and tool mount a series of tools, fittings, hose adapters and other accessories. After reviewing all of the equipment, SVI Refurb got to to work.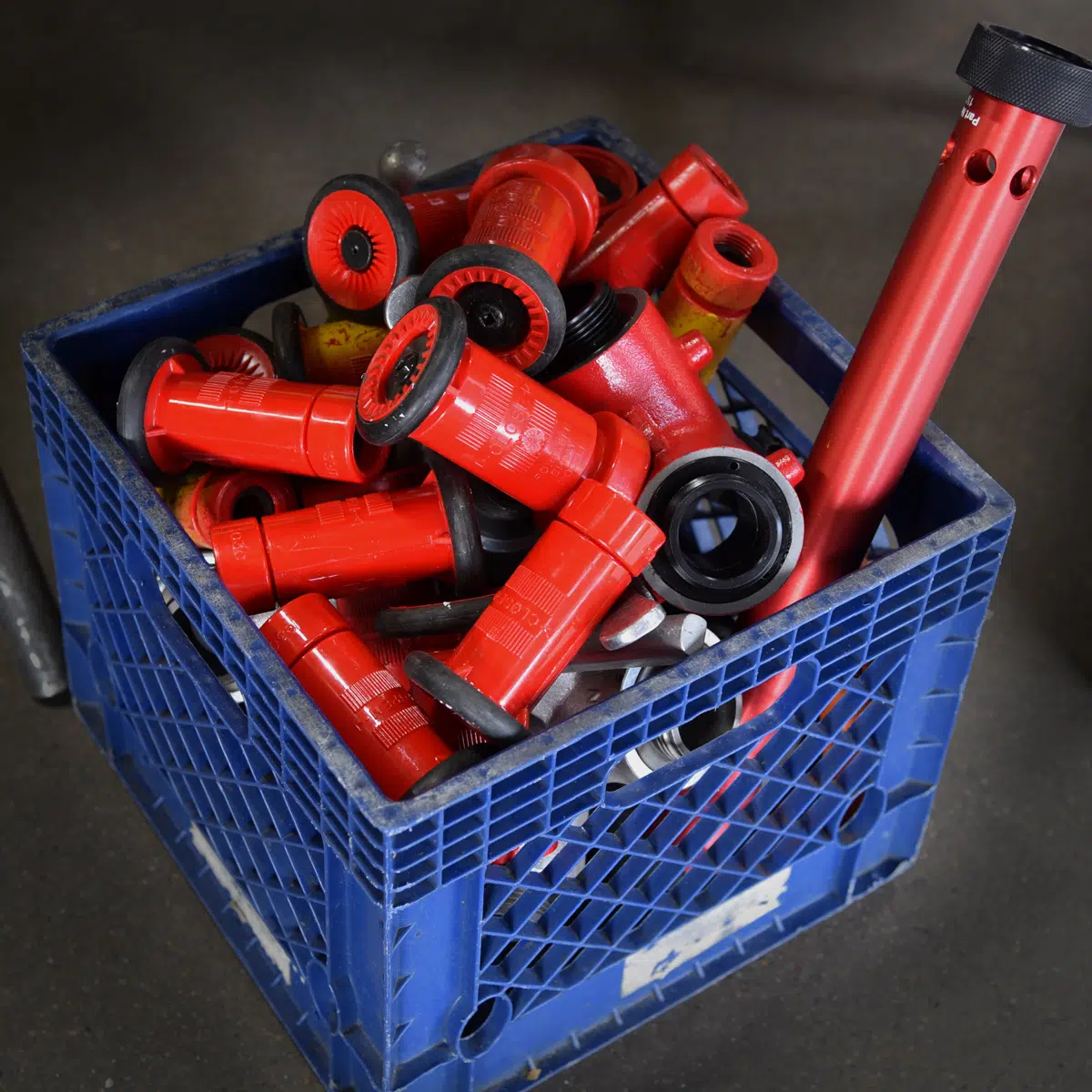 ---
ONE OF FOUR CRATES OF LOOSE EQUIPMENT
THAT NEEDED TO BE ORGANIZED
---
---
---
THE S4 COMPARTMENT BEFORE TOOL MOUNTING
---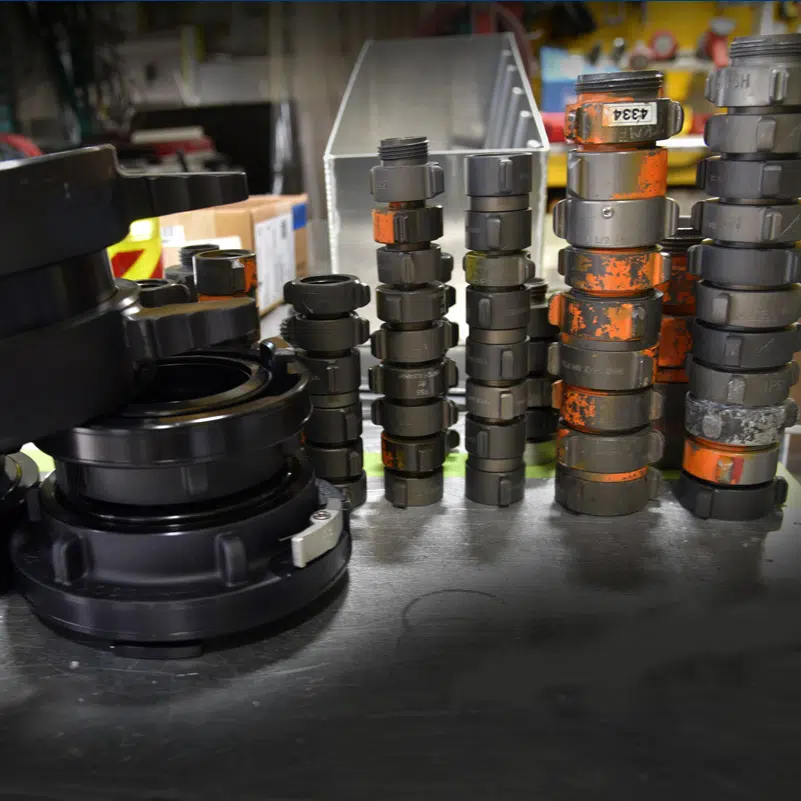 ---
SOME OF THE MANY ADAPTERS, FITTINGS AND HOSE ACCESSORIES WAITING FOR SECUREMENT
---
---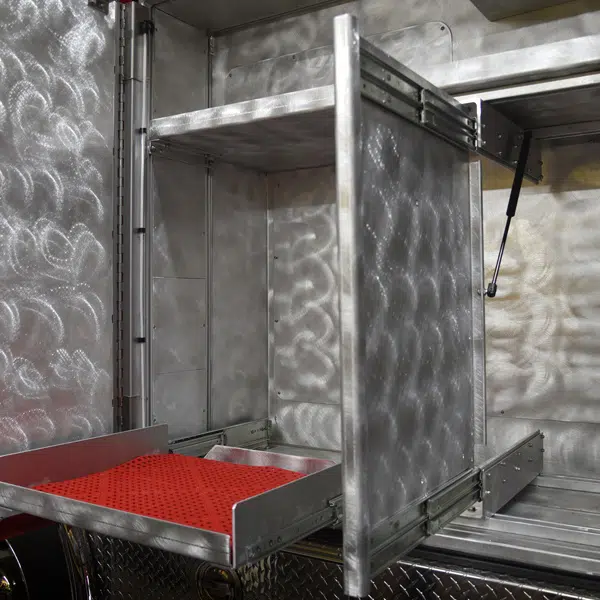 ---
EQUIPPED WITH CARGO SLIDES FOR ACCESS EASE
---
---
Custom shelving, fabricated containers and hose bracket mounts were installed, generating enough room for a generator and more tools to be mounted on the bottom and top shelves.
---
ALL HARDWARE IS ORGANIZED AND SECURED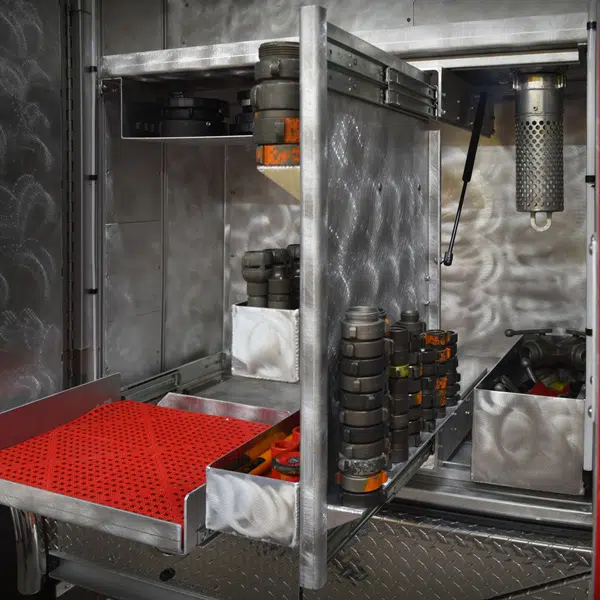 ---
CONTAINED IN A CLEAR AND ACCESSIBLE MANNER