SVI Refurb can help perform ladder inspections, according to NFPA 1911, Standard for Inspection, Maintenance, Testing, and Retirement of In-Service Emergency Vehicles.
---
---
NFPA AERIAL LADDER TESTING
---
---
---
---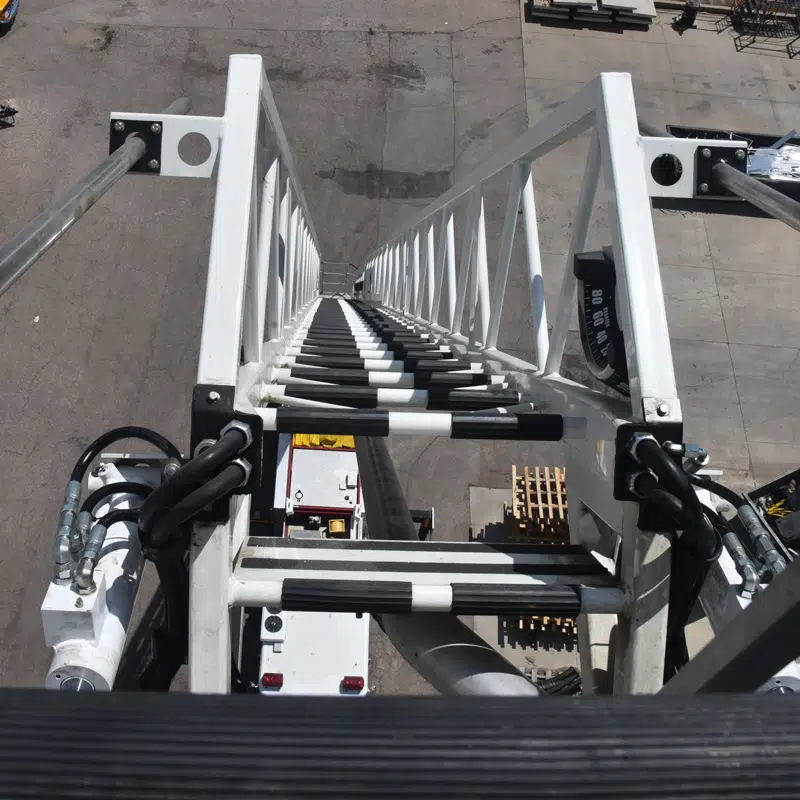 SVI Refurb offers NFPA aerial ladder testing services, including sag, drift and extension ladder testing on aerial platfoms, elevating platforms and water towers. As part of our testing services, we conduct:
A visual inspection
An operational inspection (elevation, rotation and extension)
A load test inspection
And a water system inspection
Should you need repairs, SVI Refurb has a 160,000-sq.-ft. facility with plenty of room to tackle wear pad adjustments, hydraulic cylinder rebuilds and aerial parts replacement (sheave wheels, hydro-motion swivels and extension/retraction cables). SVI Refurb will provide a Certificate of Inspection after needed repairs are made.

NFPA LADDER TESTING recommendations
---
NFPA 1932 GROUND LADDER INSPECTION

According to NFPA 1932, all ground ladders shall be service tested on the following schedule:
Before the ladder is placed in service for the first time
At least annually
At any time a ladder is suspected of being unsafe
After the ladder has been subjected to overloading
After the ladder has been subjected to impact loading or unusual condition of use
Whenever the ladder has been exposed or is suspected of having been exposed to direct flame contact
Whenever the head sensor label has changed to indicate heat exposure
After any repairs have been completed, unless the only repair was replacing the halyard
---
NFPA 1911 CHAPTER 22 AERIAL INSPECTION

According to NFPA 1911 Chapter 22, aerial inspections shall be conducted on the following schedule:
At least annually
After major repairs or overhaul
Following the use of the aerial device when it could have been subjected to unusual operating conditions of stress or load
When there is reason to believe usage has suceeded the manufacturer's recommended aerial device operating procedures
---